Feeling irritated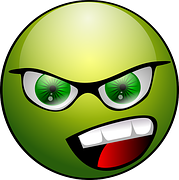 Wausau, Wisconsin
January 15, 2017 4:25pm CST
So I am a little upset with my husband now because we are supposed to be watching the football game together and he is now gone for at least the next hour or so. He is making gas money but h e is running some friends to a city that is like 20 minutes away. He didn't even discuss this with me at all, but whatever. I guess I will just continue enjoying my time without him and watch my Dallas Cowboys game. I am used to him just taking off anyways. (shake my head-smh)



4 responses

• Onaway, Michigan
16 Jan 17
Enjoy your time without him while you can. I know you looking forward to watching the game together but men can be buttheads sometimes.

• Onaway, Michigan
17 Jan 17
@carebear29
That's not bad at least he got to finish watching the game with you.

• United States
15 Jan 17
Married people mak me laugh sometimes. I am sitting here listening to kay ramble on about her husband being out with a friend. Does marriage me you can't do anything with your spouse not approving? I think that sucks. I wish I would need to know everything my marriage does.

• United States
17 Jan 17

•
16 Jan 17
May be one day you should try to do the same with him...hehe...just kidding...have a good time...

• Jacksonville, Florida
15 Jan 17
I'm sorry that he's gone but you also do enjoy your time alone.

• Wausau, Wisconsin
17 Jan 17
i always like it when hes gone lmao