Wish the bank wasn't so much trouble sometimes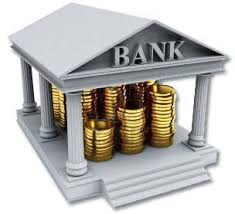 Jamaica
January 17, 2017 12:04pm CST
Hi everyone...hope all is well! Sometimes I wish I didn't have to deal with the bank as they can be so much trouble and stress! So on my way to work this morning, I had to stop at a machine to pull some money to take care of some business...after doing the entire thing, my card came back out and the screen showed "unable to dispense funds". I thought the machine was just out of cash. However upon reaching work and checking my account online I realize the money was deducted even though I didn't get it...I called them and when they checked, they claim it is on hold. So seeing I wanted it to do a business today I ask if it could be released..."Oh it won't be able to release until 14 working days" These people must be joking. Why should I wait so long to get my money and there is no genuine reason why they're holding it? The representative can't give a reason why it's on hold! I visited the bank and even after waiting for so long it's the same stupid response which cannot be justified!

10 responses

• Malaysia
17 Jan 17
Wow, that is really awful. Yes, banks can sometimes be unreasonable. When they want our money, it has to be now but when we want our money back, we need to wait 14 days. I haven't had such an experience with my banks, thank God. But I have heard and read about experiences such as yours. Awful. Perhaps you can lodge a written complaint to the banking authority in your country. Or you can always boycott the bank.

• Jamaica
17 Jan 17
It is really annoying and trust me the written request might even take longer. I might just change bank cause I'm always having issues with them.

• Malaysia
17 Jan 17
@Jam4321
I think that's the best too. Just change bank. My only problem with my bank is that it's not easy for me to buy online using their debit card. Each time I do an international transaction, I have to call them up to ask them to release the funds. The problem is, it isn't easy to get through to their hotline. Sometimes, these banks, they just make life much more difficult than it should be.

• Jamaica
18 Jan 17
@UmiNoor
I do believe so and the things that they often complicate don't really need that much stress. I don't use their card for online shopping I mostly use paypal.


• Philippines
17 Jan 17
It's because banks do not have the money, they lend it out soon as they get hold of it and this clowns make all the the lame excuses when you ask for what is yours


• Jamaica
17 Jan 17
I know right but seems like they forget we put it there to get it when we need it.

• Philippines
17 Jan 17
They did not forget, they are just playing dumb so they could use our money and they get the interest or foreclose people's property who could not pay them using our money



• Jamaica
18 Jan 17
@louievill
I know right...they do that all the time and most times they don't even realize they are losing customers that way.

• United States
17 Jan 17
Your money is your money. And I get that. But some banks have it that if you go under the amount of funds needed to hold your account open, they will either not give it or keep it on hold. So far I have not had any problems with my bank. I did with my last few banks though that's why I left them.

• Jamaica
17 Jan 17
I do understand situations like those but it is nothing like that in this case. They can't give a reason why it's on hold so I don't see the sense I have to wait so long.

• Charlotte, North Carolina
18 Jan 17
Why is the money being held? We know at times a deposited check may be held a few days here. Even then, a portion of the money is available immediately.

• Jamaica
18 Jan 17
Well the bank couldn't really give a reason and that makes it even more annoying.

• Bunbury, Australia
18 Jan 17
That is really annoying. They are a law unto themselves sometimes.

• Jamaica
18 Jan 17
I know right and then we have to suffer for their little stupidity.

• Greencastle, Indiana
17 Jan 17
WOW really?

that sounds like a scam to me you need the min you want to withdraw it not 14 days later I think I'd be changing my bank acct OR not have one.

Find More TRUTH EXPOSED and SCANDALS UNCOVERED: http://truth.themoneygps.com ********************************************************************* The Money ...

• Jamaica
17 Jan 17
Well the bank seems to have trust ratings internationally and such and have been operating for years...but I will call them again and make another request.


• Jamaica
17 Jan 17
It is actually cash that was in the account from before so I don't see why so long...Checks normally take 3 days to clear.


• Greencastle, Indiana
17 Jan 17
people we ALL need to LISTEN up here cause things are changing like we change our minds everyday watch this & learn from it.

Click here to save your loved ones from Financial Crisis: http://tinyurl.com/z9ph3t2 Thank you Truth Channel News for realising: EX-Elite World Bank Member E...