Have you ever thought about working online instead of irl ?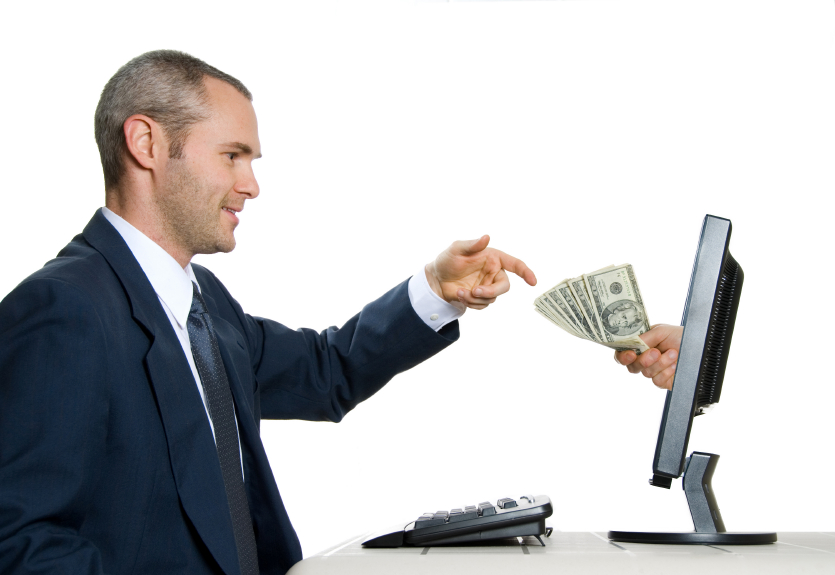 United Kingdom
January 18, 2017 2:48pm CST
I have heard that a lot of people that have quit their jobs so they can start working online because of the better income that they are getting . I personally would love to find a way of working online its sound great doing stuff from the comfort of your home . Do any of you fellow myLot people have any experience with working online if you do please share i would like to know . I have a friend that makes a living by selling things on ebay amazon or other sites like that but its still kinda a half half job in my opinion . Most jobs online require a special skill like knowing to translate , draw , make logos or similar stuff and are hard to come by . What is your opinion and have you ever worked online ?
7 responses

•
18 Jan 17
Well, you are already working online! I have done both, and I haven't been able to make nearly as much money online as in real life. Even if I could, I would still want to get out and see people.

• United Kingdom
18 Jan 17
At what sites did you work at ?

•
21 Jan 17
@_Koko_
- I write here and at Niume. I do small tasks on Mechanical Turk, and I do various small stuff at Swagbucks and InboxDollars. There are tons of sites, but those are my favorites.

• Jamaica
18 Jan 17
Well I work online and in real life and both require lots of discipline and hard work. I would love to work online fully but just sticking with the current for now.

• Canada
18 Jan 17
I agree that you need a particular skill to work from home. I think some people who make a good living work for a company and are allowed to work from home part of the time. I am a teacher, so I think I will always be going to school to work. I do mystery shop for extra money. Right now, I am sitting at home doing some reports. Well, right now I am on myLot procrastinating doing the report.

I don't have the discipline to earn a good living from home.

• United Kingdom
18 Jan 17
what is mystery shop ? and can i get a link in my messages ?

• Canada
18 Jan 17
@_Koko_
I will put the info right here, I don't gain from it. . Go to the bottom of the page and in blue you will see - Official List of Mystery Shopping Companies. There is a newcomers section with a lot of information on how to set oneself up as a mystery shopper. Basically, you sign up with a company then check their job boards to see if they have any jobs in your area. You select a job and it is sometimes assigned instantly sometimes you have to wait and see if they assign it. Then you read the directions, visit the business and make the required observations and then fill out the report on their website. Basically almost every chain gets mystery shopped; fast food, banks, grocery stores, post office, etc. You are in the UK? This list is basically for North America. I know some of the same companies have shops in other parts of the world. I know there is mystery shopping in the UK, but I do not have any information about it. Another website to check is the Mystery Shoppers Providers Association. http://mspa-global.org/ that is a legitimate site and should list some companies with work in the UK. Let me know if you check it out and we can discuss our experiences! One can not give away any proprietary information. For example I can not tell you what someone's form looks like, or the results of a mystery shop I did. That information belongs to the client.

• United Kingdom
18 Jan 17
@paigea
I think its against the rules to post links i think so i would advise you to take it down but if its not keep it .


•
18 Jan 17
Many people really manage to make good money working online... But I think it's a minefield.

• United Kingdom
18 Jan 17
@TheInvisibleMan
why is it a minefield ? Can you explain what you mean by that ?

•
18 Jan 17
@_Koko_
Because today you can make money, and not tomorrow.

• United Kingdom
18 Jan 17
@TheInvisibleMan
That is true but you can work online and irl so its up to you to decide will you risk it or stay safe with a normal job .


•
20 Jan 17
There are lot's of opportunities online. You need to use a combination of sites though if you would like to make a fulltime income. My best advice would be to try out some Microworker sites or freelancer sites. It will take you a while to get better paying jobs, but at least you are trying.

• United States
18 Jan 17
I have never made a living online. It is good to know that some are successful in making enough money to live well from online work.

• United States
18 Jan 17
No,I know a lot of people do.Not my thing at my age