Breakfast of Champions...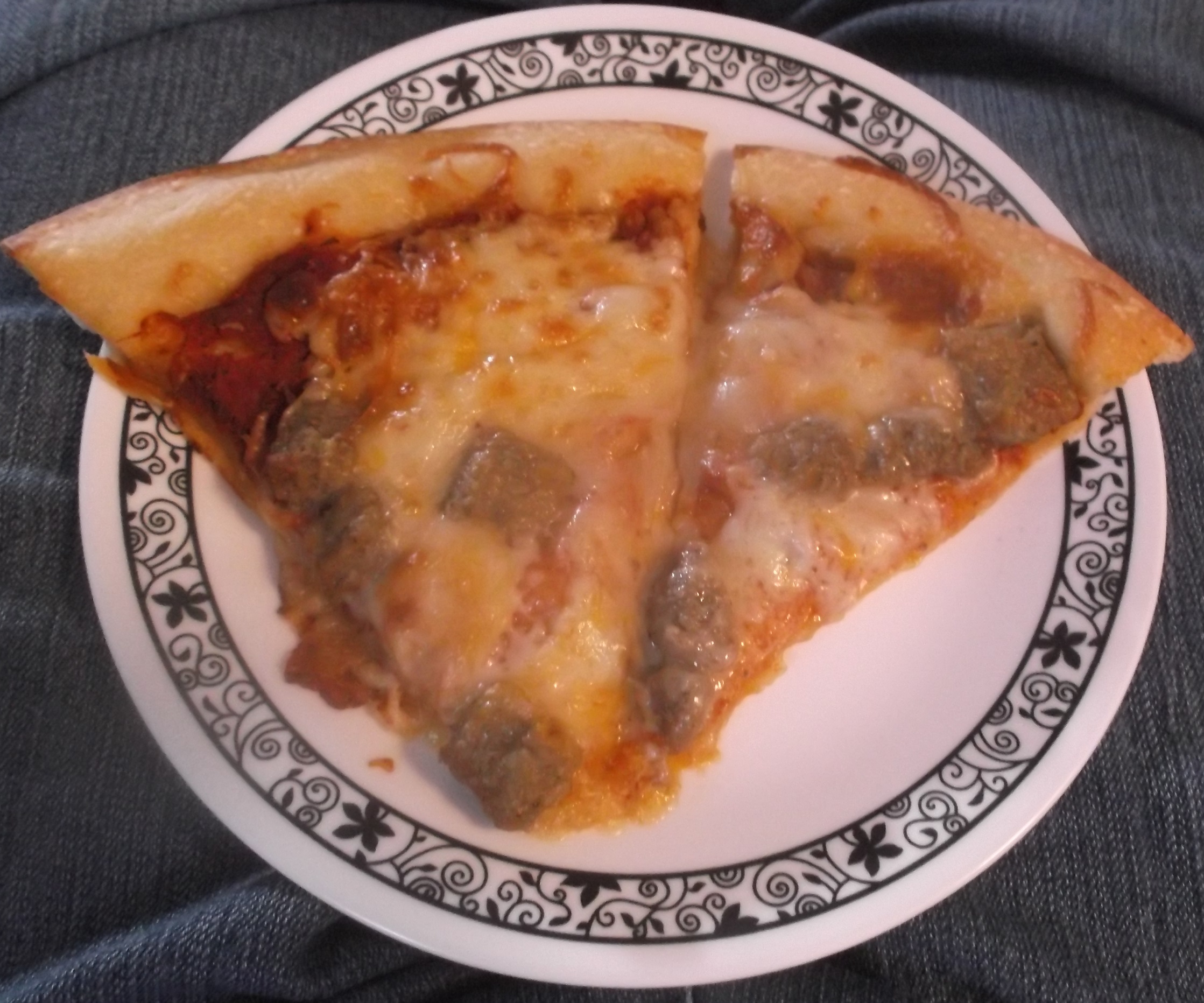 Petaluma, California
January 19, 2017 11:42am CST
Since Mom's been sick, meals have been random in more ways than one. Pictured is what my breakfast was this morning--leftover pizza from Papa Murphy's. There are a couple of pieces left that I may have for lunch or dinner. Folks have been really good to provide food and things. I've been the one to eat it mostly, according to the scale I gained a couple of pounds back.

Got to stop that.
6 responses

• Canada
19 Jan 17
That pizza looks really good. I really enjoy having leftover pizza for breakfast.

• Petaluma, California
19 Jan 17
When I do, I always think of my high school biology teacher, who was famous for having cold pizza and a Diet Pepsi for breakfast most every day.

• Canada
19 Jan 17
@xstitcher
oh really that is cool. Some people are so predictable. lol

•
19 Jan 17
You can't go wrong with pizza.


• Petaluma, California
19 Jan 17

• United States
22 Jan 17
Sorry about your mom being sick. I am a big Papa Murphy's fan. I love their stuff.

• Bunbury, Australia
20 Jan 17
How kind of people to provide meals for you and your Mum.

• Los Angeles, California
19 Jan 17
Better get back to Wheaties for breakfast.