Drinking water helps to lose weight !?!?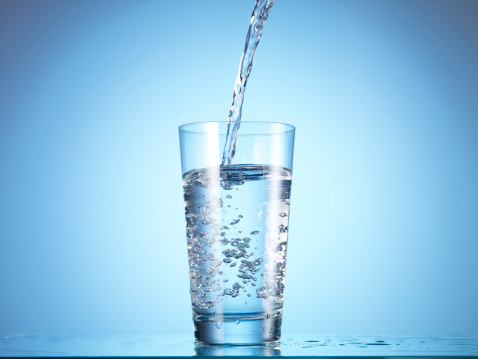 United Kingdom
January 19, 2017 1:42pm CST
So drinking water like a camel is actually good for you hahaha

. Everyone knows water is important , but drinking more can help you lose weight . It has been shown to increase the metabolism by 3-11% and eliminate some hunger cravings. My gym instructor always tells me to stay hydrated while im working out and to drink more water instead of other beverages . He also told me that you gain less fat if you use water for your protein shakes because milk contains a pretty big % of fat . So if you want to help your body out stop drinking coke or pepsi drink water instead it changes your life you dont feel tired you are filled with natural energy and if you get bored from drinking just regular water you can put a lemon. Hope you found this helpful do you have any good tips about losing weight my fellow myloter ?

7 responses

•
19 Jan 17
I don't think so.


•
19 Jan 17
@_Koko_
I've read some articles about it and they have not convinced me.

• Greece
19 Jan 17
@TheInvisibleMan
It does help with hunger cravings. I imagine it's because when the stomach is partially filled with water and doesn't feel empty, we are not hungry so often.


• Onaway, Michigan
19 Jan 17
I need to start drinking more water but I don't like the taste of plain water going to have to get some lemon or something to flavor it. I am going to start tonight at dinner with a bug glass of water to drink I need to drink more.

• United Kingdom
19 Jan 17
That's great to hear! Hope you see some changes


• Onaway, Michigan
19 Jan 17

• Greece
19 Jan 17
Hello! It's so true about the water. Not only it helps in weight loss but it's also very important for staying healthy. I don't drink protein shakes though because I don't like processed ingredients. One tip that I would recommend is to eat more fruits and vegetables and eliminate junk food from your diet.

• United Kingdom
19 Jan 17
I'll keep that in mind. Thank you!


• Philippines
19 Jan 17
Learned about this several years ago but I never really want to lose weight even though I drink lemon water first thing in the morning to detoxify. It's called water therapy which became a hit about 5 years ago in South Korea.

• Philippines
21 Jan 17
@_Koko_
I didn't use it to lose weight. I want to gain weight and not lose weight. To use lemon water in losing weight, you substitute it for meals and drink it several times a day. Like i said, I only use it to detoxify.

• Charlotte, North Carolina
20 Jan 17
We just read that taking PREbiotics (many take probiotics only) will help with food cravings. Maybe that is something to read about.

• Los Angeles, California
19 Jan 17
They say drinking a glass of water prior to eating helps reduce the food intake as your stomach is fuller.

• United States
19 Jan 17
your right there.It does.I drink seven glasses of water over a periods and makes a big difference. I knew about this awhile back.Plus it give your skin a glow.