Mini introvert stay-cation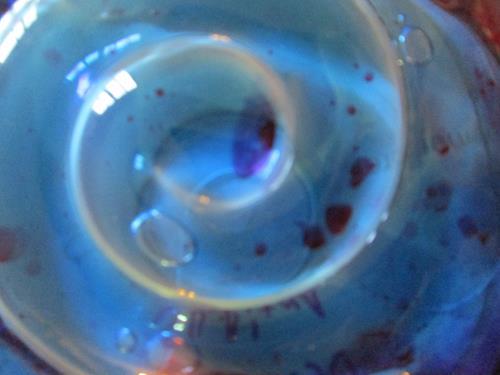 United States
January 19, 2017 3:44pm CST
I just called the casino and booked my mini introvert vacation.  I am so excited.  I like getting away however for many years now going anywhere out of state hasn't been an option.  So I deal with it by going about an hour north to the local casino.  The casino offers many reasons why it's attractive to stay there.  During winter it's easy to get bored here, the casino, when you stay over night, offers a swimming pool and hot tub, dining options and the one I'm going to - has live music 5 days a week. Of course there is gambling too.  However, I personally will not gamble much, though I do look forward to my game of bingo.  I am fortunate because this time of year the casinos in the area usually offer cheap deals on rooms if you're able to stay during the week.  Since I will be staying on a Tuesday I will get a room for $17x night.  Yup!   That's my kind of price right there!  Since it is a week night I will likely go alone.  Actually I am alright with that.  It leaves me more free to what I want, people watch, play bingo, eat, swim and get in on the live band.  Do you do any stay-cations or introvert vacations? Photo: Mine
7 responses

• Bunbury, Australia
19 Jan 17
This sounds such a great idea. I hadn't really thought about the options other than gambling. I wonder if I can swing a night or two at our casino.


• United States
20 Jan 17
Oo -- if you do - check into their player's club card. Sometimes you can get cheaper food and rooms

• United Kingdom
29 Jan 17
@JudyEv
Did you say, "Swingers Night"? Ooo er, misses.


• Preston, England
20 Jan 17
sounds great - love the idea of a stay-cation

• United States
20 Jan 17
It seems to work just as well for relaxing as going someplace further away

• Preston, England
25 Jan 17
@FayeHazel
I tend to be quite active on vacations by rushing round taking in as many sites, shows and activities as possible - at home I just chill out more

• Philippines
19 Jan 17
Not really. We usually go to an island for a short vacation. Casino is a place that I usually stay away from because of gambling. Im pretty sure I'd be tempted to when I stay there. Glad you booked one at a cheap price. Enjoy!

• United States
20 Jan 17
Island sounds really nice. I don't blame you for staying away -- I think that is wise if gambling is a temptation.

• Philippines
21 Jan 17
@FayeHazel
I never gambled my entire life. My parents are entrepreneurs and I am too now. Though putting up a business is a gamble itself, casino gambling is totally a different game. I was taught since I was a kid to never play any game of chance, not even lottery.

• Colorado Springs, Colorado
19 Jan 17
17 bucks for a room in a casino is awesome!

• United States
20 Jan 17
It's pretty sweet, I know several years back they did - pay what the temperature is (down to 10 above I think it was....)

• United States
19 Jan 17
I am a big time introvert. My husband has taken the dog with him to FL to visit family and I have a week to myself. That week is pure joy. I stay behind because whenever I go with them, some medical emergency occurs with my dad, age 95, and back I have to come. Easier to stay her. Enjoy your introvert vacation!! Oh, I ate ice cream for dinner last night. Yippee!!

• United States
20 Jan 17
I understand completely. There are no pressures from anyone else and you can do what you like including ice cream for breakfast. Enjoy and I hope your dad is alright...

• United Kingdom
29 Jan 17
Have you been yet? I am not a gambler, but I used to be fascinated as a kid by bingo. For some strange reason I fancied myself as a bingo caller, so I memorised the names of the numbers. Kelly's Eye - No.1. Two little ducks - 22 etc....... Did someone shout BINGO!