Cannibalism In North Korea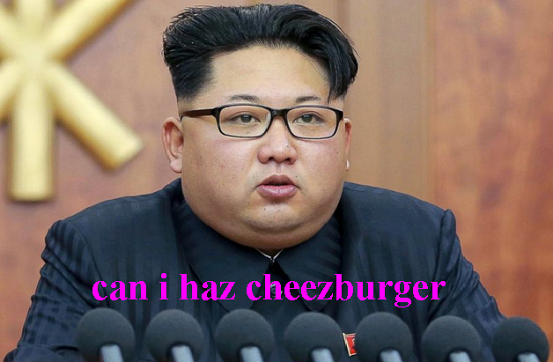 United States
January 20, 2017 5:15am CST
No one likes to admit that they are wrong, especially if all they've ever known is the privileged side of life. When I saw the headlines about cannibalism in North Korea it struck a chord with me. Why? I've always found ceremonial cannibalism fascinating but most people are repulsed when the topic comes up. It still occurs in other countries and in the United States different forms of cannibalism thrive (placenta parties are still extremely popular). Of course there's a lot of urban legends about it – I mean even as a kid we are exposed to it with stories like Hansel & Gretel and Little Red Riding Hood. The famine in North Korea shouldn't be a shock to anyone. When you put an ego masturbating, power monger in charge its rare that things turn out for the good. While he dines on prawn, roasted lamb and succulent duck the people that believe in him are starving. Not just "I could really go for a burger" hungry but the kind where you get light headed, your stomach is churning and you can feel your muscles losing their tone. No doubt the children have been and still are the ones that lose the most. There is a severe food storage but those in the upper class are still have access to things that are off-limits or in short supply to the other two social classes. Since there is almost a complete blackout on news from outside North Korea most citizens rely on smuggled newspapers and magazines but no one was prepared to admit that cannibalism was taking place. Suddenly orphanages that were packed to the brim were seeing a lot more adoptions taking place. Sure, money was tight for most but the government rations that most had previously received were depleted. The justification of cannibalism (whether knowingly consuming human flesh or not) was that it was a test, something to make you stronger and to stress how beneficial a 'closed community' can be. North Korea is being run by a maniac, Hitler was just a complete wingnut but Kim Jong-un is oppressive, egotistical and a complete power junkie. He controls the media, internet, how you can get your hair cut (not a joke) and of course executions. Regardless of the classification of the country (currently listed as 'workers party'), there's simply not enough food to go around. Personally, my biggest fear is the spread of spongiform encephalitis from consuming tainted human brains, cerebrospinal fluid and gray matter. This is even more of risk if the meat (human) is being sold in a shop or 'under the table'. Someone who is literally starving and has a family with small children won't think too long or too hard about where the meat came from. Photo: AmericanThinker.com
5 responses

• Colorado Springs, Colorado
20 Jan 17
I understand it, but yuck.

• United States
20 Jan 17
I saw an undercover documentary on North Korea, filmed at great peril by those who did the filming, and was in awe of the cruelty foisted upon the people of that country. A monster is Kim Jong-un.

• United States
22 Jan 17
When they have to resort to smuggling in flash drives and thumb drives to people who are desperate for news - that's just sad. I only got to watch a half of The Interview and when I went to finish it, it wasn't on Netflix any more.

• United States
20 Jan 17
It's pretty appalling. Barbara Demick (I think I spelled that right) has written a very good book about NK. Kim is a pitiful excuse for a human being.

•
20 Jan 17
Why have you wrote this everybody knows its fake sorry but I dont believe this