the BIG day has arrived for all of us.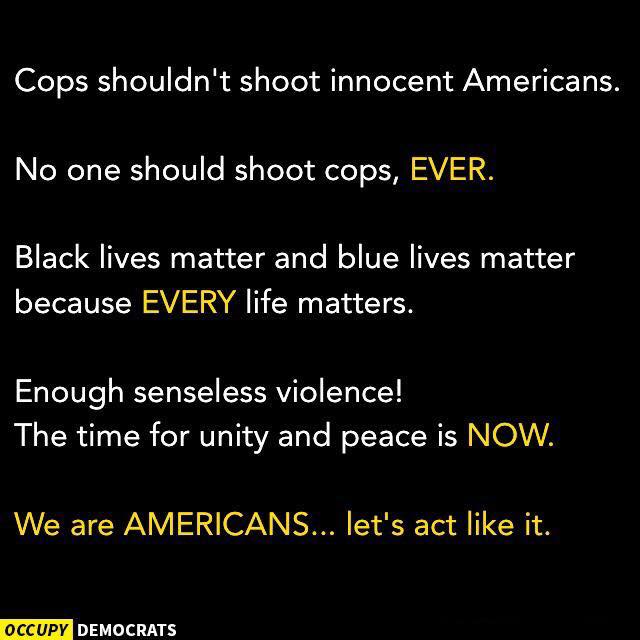 Greencastle, Indiana
January 20, 2017 5:43am CST
Inauguration day, when one leaves & one inters I'm going be working on all kinds of things here I'll be conversing with you all & recording my music videos to blank c d's I got my computer back in action.



I've been up since 9 am yesterday morn (1-19-17) & it's now the next morn, working online, watching t v, & recording my C D'S I am SO GLAD I got my c d compartment fixed it's 2 hrs b-4 the show begins, so I'm going to find something to do to keep me awake a few more hrs then CRASH like a BIG dog.

how you gonna spend your day? I'd love to hear what you have planed.

HAPPY NEW YEAR 2017 Attack on Ohio State University Fox News Stream Fox Live Stream News 24/7 HD Countdown To Donald Trump Inauguration/ President Donald Tru...
9 responses

• United States
20 Jan 17
Well, I think you know my views on this and that guy. I don't like him, never have. Believe me when I say he always had a sorted life here in NYC. He is not very well liked here and never will be. I don't think the country fully understand what he is and what he stands for. You all are just seeing a piece of his bull. Maybe you should do some major searches on him or talk to some high profile New Yorkers who know what he really is. And believe me, most of you with real morales will be disgusted. I for one will not be watching this debacle on TV. Not entertaining at all. We all should be somewhat worried because one of the things they now want to do is to stifle our internet and social media. They should have no right to do so. But they will be screwing with it soon. As well as public TV such as PBS. No more funding for them. Lets not be fooled here. I thought we were all americans and had basically the same ideals. That we all wanted the same things. I don't like living in a country where hatred is in the forefront or discrimination is the rule. This is america. And america was built by immigrants. Lets not all forget that. And lets also no forget the true americans. The american indians. They had been pushed aside for greed and wealth.

• Greencastle, Indiana
20 Jan 17
@inertia4
I understand what your saying I don't blame you or anyone else for feeling the way you all do about all this, we just have to pull together & & pray for the best EVEN if you have NEVER prayed before NOW would be a GREAT time to start that goes for EVERYONE breathing & walking.

• United States
20 Jan 17
@sugartoes
Well, I will pull together with people for our purpose. But not for him. That is just how I feel. You are a person that's been through a lot in her life and seem many things. not all good. And you have morales and a sense of self and love for people. Knowing this about you I cannot understand what you or anyone like you see in him. Like I said, if you really knew who he was you would be totally disgusted about him being the president.

• Greencastle, Indiana
20 Jan 17
@inertia4
the good book SAYS you have to put your differences behind to look at the GOOD that's in front of you & me being the person I am & all I've been through in life I STILL STAND for what the GOOD book says to be like in HIS EYE AMEN. YES it offends me to see our nation like it is & how it GOT HERE but SOMEWHERE along the way you got to have FAITH & TRUST in him that PUT US HERE in the 1st place & that's what I'm doing.


• United States
20 Jan 17
@sugartoes
I'll probably be at an urgent care for a little bit of the time. Other than that I will be feeling thankful that I live in America where we can disagree and not be shot for it. I will be thankful that Obama is done with his pardons and commutations of criminals (not the non violent ones he claims them to be).

• Greencastle, Indiana
20 Jan 17

I hear ya, it's gonna be wet, nasty damp cold here so I'm going to be right here in my den doing my thing & watching it on T V.

• United States
20 Jan 17
@sugartoes
Well I am relieved to say I will be going to the Dr. at 2:30 instead of Urgent Care. Now just to survive until them.

• Greencastle, Indiana
20 Jan 17
@Berniezeitler
really? well I wish you all the luck in the world with what ever is going on I hope it's not serious get well soon.

• Banks, Oregon
20 Jan 17
I am about to go to sleep soon and, the inauguration should be interesting.

• Greencastle, Indiana
20 Jan 17
@TRBRocks420
the link on here has the LIVE video of it if you just HAPPEN to miss it you can come here & watch it. if you want to that is.

• Perth, Australia
7 Feb 17
@sugartoes
DJ and I watched this together while it was happening. It was fun watching it with her. I am planning on doing an all nighter with movies playing in the background. Just want to work a lot on MyLot. Get those earnings rising!


• Greencastle, Indiana
8 Feb 17
@VivaLaDani13
you gonna plan a ALL NIGHTER on here is that what I heard? or see should I say. have fun I've had a long day can't hang my back is about to KILL me maybe after I take a hot shower & get a icy hot patch on I'll hang out with you.


• Perth, Australia
8 Feb 17
@sugartoes
I sure did.

Spent my time on here. I hope your back gets better!


• India
8 Feb 17
@sugartoes
Oh yeah! We watched it all. We actually watched the whole Concert too before the inauguration begun. That was fun. I have never watched a Concert. Actually no, I have been to a concert or two as a little kid but I don't remember much of those. And
@VivaLaDani13
was excited with some songs and singers performing




• United States
20 Jan 17
You will need to crash pretty soon to get some well-deserved rest! Love the above words you posted with your discussion.


• United States
20 Jan 17
@sugartoes
I am so tired of it too. They have every right to protest peacefully, but to destroy is heartbreaking. Glad you got that 2 or perhaps 3 hour nap in, my friend!!

• Greencastle, Indiana
21 Jan 17
@Corbin5
it makes NO SENSE to me on why people do such stupid stuff when they could destroy their OWN property

Yes I did get some sleep but still trying to catch up with my sites too cause I seem to feel when I stay awake all night like that it takes me a few days to get it ALL caught back up sleep & work ha ha ha.

• United States
20 Jan 17
Happy Trump Day!! I did watch a little bit of the news this morning, but I'm not watching anymore of it. I will be doing the laundry and relaxing today. It's raining here.

• Greencastle, Indiana
20 Jan 17
@JESSY3236
I did watch most of it & just working online to listen to the rest


• Greencastle, Indiana
20 Jan 17
@mom210

I do agree I'm so glad that it turned out the way it did it's the very 1st one I've really TRULY followed all the way from the start of it all.

• Green Bay, Wisconsin
20 Jan 17
I have the inauguration recorded. I'll watch it in a moment. I almost forgot about it. I had to leave this morning because they salted and plowed the parking lot so the ice is gone, which is good. There's a little bit here and there, but not much and much safer than it was when I left a few hours ago. So I'm going to put this site away for a bit and go watch what I missed and hope for a better tomorrow.

•
20 Jan 17
i hope they will send trump away he is gonna be a bad president

• Greencastle, Indiana
20 Jan 17

•
20 Jan 17

• Greencastle, Indiana
20 Jan 17
@Marijn

? didn't catch what your saying or mean