Bubbles And The Cloudburst lol.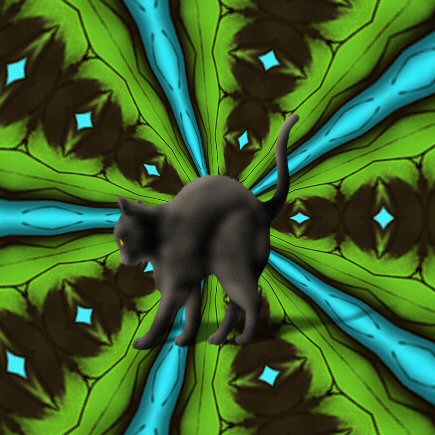 Garden Grove, California
January 20, 2017 3:00pm CST
Bubbles saw Mistress asleep in her rocker He was bored it was cloudy he walked into the forest' The sk y grew black and soon began to rain hard He was not afraid he just wanted a walk Mistress woke and the door was open Rain in torrents She called "Bubbles come home its a cloud burst." No answer so she donned her raincoat The wind howled and she could barely see' Then she saw Joel carrying a howling yowling bubbles "Joel you have Bubbles is he okay?" He laughed: ":Besides being soaked yes. " They hurried into the house.Mistress dried Bubbles off. Two people beside the fireplace Mistress and Bubbles M istress and Bubbles asleep in her rocker.' One original post and graphic by P Hatley copyrighted 2017 b
3 responses

• Boise, Idaho
21 Jan 17
Bubbles causes an adventure yet again.

• Garden Grove, California
21 Jan 17
Yes he likes to get into Trouble as he is curious

• Boise, Idaho
21 Jan 17
@Hatley
.....I think that is one reason I can relate so well to cats. Because they are so curious. I am too!

• Centralia, Missouri
21 Jan 17

• Garden Grove, California
22 Jan 17
could hear him yowling in ,,my mind

• Roseburg, Oregon
20 Jan 17
What a cute story and that is how cats are.

• Garden Grove, California
20 Jan 17
thanks yes they are very curious about everytthing