Swim off and sign some petitions! And be nice.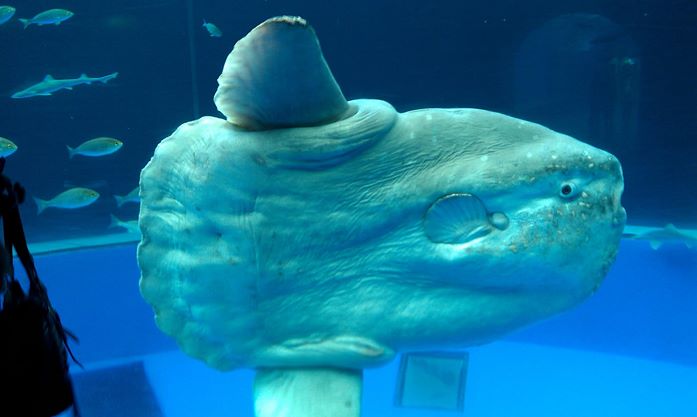 Centralia, Missouri
January 21, 2017 8:15am CST
There are some good petitions out there right now. We the people have some demanding that Trump have to show his full tax returns "Immediately release Donald Trump's full tax returns, with all information needed to verify emoluments clause compliance." basically to be sure he hasn't taken money from say Russia and stuff. That one has so many signatures it's already to the point the white house has to respond, but hey, go sign it anyways! There are some going around about opposing Betsy DeVos for Sec of Education (check the NEA site for that one). She is a horrible choice, we are already falling behind and not the formost country out there in terms of education, she has no experience, and from what I read seems more concerned about potential bear attacks than being sure the special needs get education too. She has never worked as an educator, didn't attend public schools, didn't send her kids to public schools, so why does the Trumpkin want to put her in charge of them? She'd rather send that money to private schools, because you know, so many of us can afford to send our kids there. Oh, and where she has already done this, I have read numerous articles that the schools that got her funding, private of course, ended up with LOWER test scores, so.... yeah. As a person she can support and believe whatever she wants, but the person in THIS role needs to have the best interests of public education at heart, and she does not. I've been watching the Trumpkin's choices, and I swear people had to buy their way in, because he couldn't have picked a list that's (all but maybe 1 or 2) literally the WORST possible choices ever. There are some others to add to this but still.... notes on various Trumpkin nominees.... * Justice: denied the fed. bench because of racism and is known to be anti-LGBT. * EPA: climate-change denier who has sued the EPA, which makes what sense? * Education: public-ed critic who thinks dept should be closed, has no education experience, and where her money went private schools did WORSE not better. * Labor: fast-food tycoon who opposes minimum wage, because why not screw us over more? * Small Business: WWE magnate, irony? * Treasury: Wall St banker who once foreclosed on 90-year old lady over 27-cent error.... yay 'Merica. * HUD: neurosurgeon who knows nothing about housing or urban development, don't even know, maybe smart enough to at least research.... * National Security Advisor: fired conspiracy-theorist general, because again, that makes sense..... * Commerce: billionaire "King of Bankruptcy"..... yeah I got nothing. * CIA: Racist Islamophobe, great idea there Trumpkin! * Health & Human Svcs: Proponent of Medicare privatization, because that's the opp of what this is even FOR * Transportation: wife of Senate majority leader yay for giving out stuff to people to try to win favor! * State: Oil CEO who opposes sanctions and is cozy with Putin, yay more ties to Russia and their really really horrible leader * Energy: Oil state governor who opposes the existence of the department, because again, that makes sense! There have been others... but yeah.... Please if you don't like something find a petition, call your reps, write letters, try. Will it help? Maybe. Maybe not. But sitting back and complaining and not doing anything is a waste of time, and silly. Don't be silly. Don't be rude either to each other, or find your comments deleted.
6 responses

• Cambridge, England
21 Jan 17
The petitions are beginning to roll in in the UK, too. I had my first one from Greenpeace today. As if I (as a British Citizen) could have ANY say in what His Supreme Flatulence does!

• Centralia, Missouri
21 Jan 17
bwahahaha, Supreme Flatulence, lol!!!

• Australia
21 Jan 17
I am not saying anything... Just to let you know that I have read your post.


• Centralia, Missouri
21 Jan 17
well, lol, the petitions here wouldnt do you any good there, then again, does Australia do petitions and stuff?

• Australia
21 Jan 17
@Jessicalynnt
I am sorry that I don't know much about these things.


• Centralia, Missouri
21 Jan 17
@atoz1to10
most countries have a way for the people to let their governmental officials know when they disagree with things anyways

• Moses Lake, Washington
23 Jan 17
Sickening. NPR sounds worried about existing.

• Centralia, Missouri
24 Jan 17
I dont blame them, censorship here we come, along with "alternative facts" aka lies

• Moses Lake, Washington
24 Jan 17
@Jessicalynnt
I believe that the Endowment for the Arts contributes a lot to NPR. Trump is after the Endowment.

• Centralia, Missouri
25 Jan 17
@sallypup
gotcha, and yeah he is from what i have read, he could care less about anything but ways to make himself more money

• Boise, Idaho
22 Jan 17
That Secretary of Education sounds awful. The first one too. Oil CEO I agree on too. I usually sign these as they come to me. I get emails from a site I am a member of. Can't recall the name. We need to do what we can.

• Centralia, Missouri
22 Jan 17
there were a rather large amount of bad in there, a few later werent as bad I think

• Boise, Idaho
23 Jan 17
@Jessicalynnt
.....There are many he wants in that have bad histories. I wonder what his take on is. Giving them another chance or he doesn't care and just wants what he wants.

• United States
21 Jan 17
I'm not going through your whole list, but I did want to respond just to "educate" others. LOL Anyway, Betsy DeVos may not have the "educational" background everyone is looking for. I do want to say that what happened in Michigan should have been expected. Right now public funding for private schools is mostly only for the special needs children. What she is doing is actually turning private schools into public ones that are being run as private ones. Here is the problem with doing what she is doing. Just like in Michigan, private schools will start to suffer with public educated children going into them. Why? You may ask. Simple. Right now privileged children with better education are going to them. Bring in the riff raff and watch the test scores plummet. Not too hard to figure that one out. If you are in an economically good area, you may not see this as dramatic. Who can't figure that one out? Proven fact lower income families are less educated and put less emphasis on education. All I can say is at least we are not in bed with the muslim terrorists anymore and this will definitely be change! Let's face it, the same old, same old, certainly wasn't working! Now that I got your attention and you blocked me which is interesting in itself, that was my point. No child rich or poor is better than the other and that is what DeVos is trying to do. She wants to make the private schools open to everyone so everyone has the chance at the same education. If you are in a bad area public schools are sometimes lower on the educational scores. If you open up the private sector, although their scores might drop until the kids have a chance to catch up, the kids will get a supposedly better education. They want to run schools like a business and get them to compete so every child is getting the best education possible. PS. you are taking it personally and that is not what I meant nor what I said.

• Centralia, Missouri
21 Jan 17
did you really just say bring in the riff raff? These are CHILDREN not criminals. O.o Wow. Just wow. What a horrible attitude to have. We talking 'oh no the poor kids will infect the rich kids with low scores?".... O.O Just wow. I am actually having trouble finding a way to note how horrible what you said is. I am very glad you are not in charge. There should be no privlidged childen, all children should have the same rights to the same quality education. Just because one is rich doesnt mean one has a right to anything better, children are children. They are not riff raff..... I just... wow.... hey
@JolietJake
get this!!!! guess what, We are the riff raff apparently who don't deserve good education. I went to a public school. I was in the top ten in my class, and the top 1% in the state. OVER private school. Oh and just because a school is private, doesn't mean it is a good school, many are horrible! It was working rather well actually, and now we are in bed with Russia. Because that's better somehow? Not at all.

• Bunbury, Australia
21 Jan 17
It's always best to get off your butt and do SOMEthing if you're not happy.