Canada's Maple Leaf Flag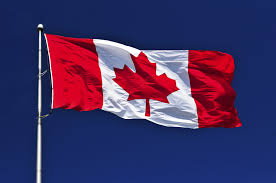 Daytona Beach, Florida
January 21, 2017 3:13pm CST
When Lower Canada became a new British colony in 1610 the flag flying was Great Britain's Union Jack or Royal Union Flag. After the French and Indian Wars in 1763 the Union Jack spread across all of Canada. Then in 1867, the Dominion of Canada was established as a self-governing federation within the British Empire. Three years later a new flag was adopted, the Canadian Red Ensign. This was a red flag with the Union Jack in the upper-left corner and a crest in the right portion of the flag. The search for a better flag to represent Canada was begun in 1925. However it wasn't until 1964 that Parliament voted to adopt a new design. As a result it was decided that Canada's flag would be red and white, the official colors of Canada as decided by King George V of Britain in 1921 and in the center would be a stylized 11-point red maple leaf. Queen Elizabeth II proclaimed that February 15, 1965 would be the day that the new flag was raised over Parliament Hill and adopted by all Canadians. Today the Canadian flag with its red maple leaf is one of the most recognizable national flags in the world. How many Canadians do we have out there? http://www.history.com/this-day-in-history/canada-adopts-maple-leaf-flag
6 responses

• Canada
21 Jan 17
Me...I am proud to be Canadian .




• Indonesia
22 Jan 17
I am Indonesian but I love Canada because Justin Bieber was from Canada



• Bunbury, Australia
21 Jan 17
Canada's flag is certainly recognisable. I much prefer this type of flag to one that is simply stripes of colour.


• Daytona Beach, Florida
25 Jan 17
@MALUSE
take a look here at how many are Canadians and I am informed that there are even more.