A day of rest? Most unlikely.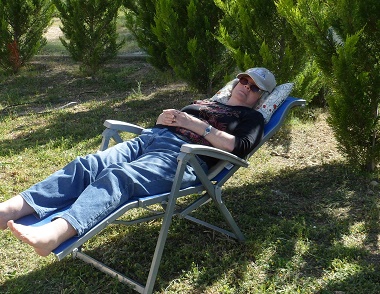 Greece
January 22, 2017 10:28am CST
Today is meant to be a day of rest. Our bodies need to rest and that is a fact, but how often do we achieve it these days? Somehow life has speeded up, instant technology has not given us more free time, it has only swallowed up our time. This seems to be my experience once I come on line and sit down with the computer - especially when I am here on MyLot. I suspect that sitting down is hard work, because I am so stiff when I stand up again and I wasn't like that when I first sat down! Living with instant technology puts me under pressure to use it. Vacuum the house, do the washing, spin it dry, iron it and put it away the same day! I used to spread it over three or four days once upon a time. I have not rested much today, I will regret it on Monday when the week's schedule is waiting for me and I will be wishing it could be Sunday once again. Perhaps I would do better second time around....
8 responses

• Charlotte, North Carolina
22 Jan 17
Most we know never have a day of rest or a real vacation. Not even sure what that is! Too much to do.

• Greece
23 Jan 17
There's a lovely poem on the internet you might enjoy, look up 'dust you must'.

• Green Bay, Wisconsin
23 Jan 17
I agree. Instant technology can take up a lot of time.

• Greece
23 Jan 17
It is seems to follow that once we turn it on it is hard to turn it off again in a hurry.

• United States
22 Jan 17
On my Sundays off I try to spread out the housework so I am not constantly doing work for no pay. LOL. I do the same when I work and get paid,although not well, it is something.

• Greece
23 Jan 17
Sometimes we just have to make the best of a bad job, as the saying goes.

• United States
23 Jan 17
@41CombedaleRoad
if it weren't for the fact that I do enjoy my work, I would look for something else. However, I am not certain that I would find another job that I enjoy as much as this one.

• Jacksonville, Florida
22 Jan 17
I try to relax when I can but it's not often. My husband never takes a day off even though he's had 2 heart attacks now! I think it will only hurt or kill us in the long run though...

• Greece
23 Jan 17
Perhaps sometimes you might plan ahead the kind of a relaxing day that will appeal to him. We need to play as well as work together in our marriages. My husband is also something of a workaholic.

• Jacksonville, Florida
23 Jan 17
@41CombedaleRoad
I think my husband is so scared of taking time off because in the past we have been homeless before and he couldn't find work anywhere. Now he takes it to the opposite extreme.

• Bunbury, Australia
23 Jan 17
Certainly we can fit a lot in a day if we want or need to. I spend too much time on here too. :)

• Greece
23 Jan 17
want or need are the two things that get us going even on busy days.


• Greece
22 Jan 17
It makes work seem more inviting and trying to get it all done at once is a challenge I try to meet but rarely do. It might not put you under pressure ML but I bet it causes you to waste some of your time? Be honest now....

• Uzbekistan
22 Jan 17
@41CombedaleRoad
I'm retired. That may change the perspective. Yet, I have never been a diligent housewife.

• Greece
23 Jan 17
@MALUSE
Neither am I but I have 'a diligent' husband.


• Greece
23 Jan 17
It is swallowing up mine at this precise moment too.

• Canada
23 Jan 17
@41CombedaleRoad
Mine too; while I drink my morning coffee. But today, I am not going to let it lead to a second coffee, then lunch, ....... I am going to get things done. I am!