Peiti has no bones to chew or bury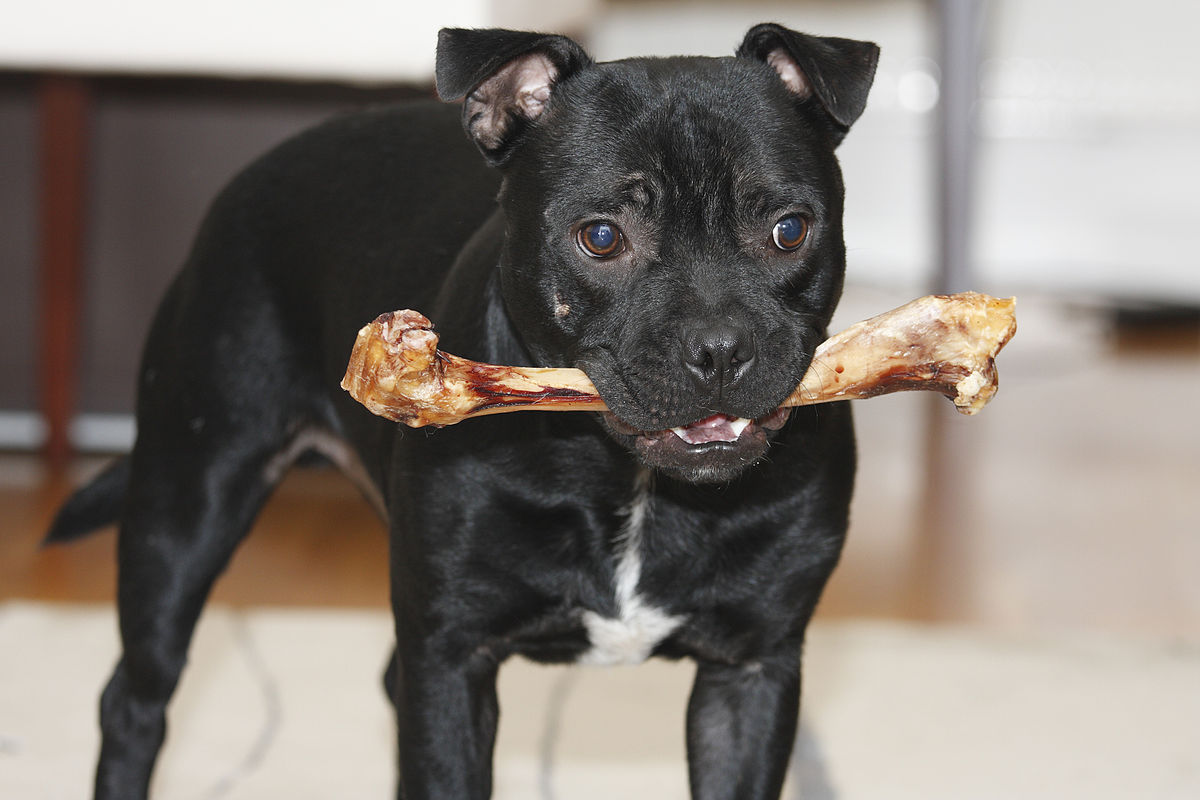 India
January 22, 2017 6:42pm CST
As most dog lovers know at some point dogs love to bury bones.They will splend hours chewing them. But sadly here where I live cow slaughter is banned and so Preiti does not get any bones. Our previous dogs enjoyed that activity. I feel sad for Preiti. She still makes pits in the flower pots - may be imagining that activity. I wonder if I should get her a toy bone. Do you give bones to your pet dogs?
10 responses

• Australia
23 Jan 17
What about pig's bones? Especially the legs. Now and then I will buy pig's bones for cooking soup then I give my dogs the bones... or even chicken bones...

• India
23 Jan 17
Chicken bones are not safe as there could be splinters. Your idea of pig bones seems a good one. Let me see if I can get them.

• Philippines
23 Jan 17
Yap, it's part of their playing

• India
23 Jan 17
She has loads of tennis balls she plays with but I would very much want her to have bones too

• United States
23 Jan 17
My dog doesn't play with toys and since she is a senior, I do not give her bones because of her teeth.

• United States
23 Jan 17
@atoz1to10
she has her food, ,when I adopted her from the shelter she never ever liked toys. She always liked Dingo bones, but as she got older i can't let her have them, because of her teeth now. So she doesn't have nothing but a warm, bed, blankets.

• Australia
23 Jan 17
@CookieMonster46
and she also has you and your love too of course.



• Pamplona, Spain
24 Jan 17
No never. I did before when I knew that it was safe but not with this Dog. It upsets him for some reason and he is perfectly healthy but bones are a no no. He chews on other things if he needs to.

• India
25 Jan 17
What does he chew on. They need something to chew, any way

• Pamplona, Spain
25 Jan 17
@allknowing
Not much he has stopped chewing a lot of things like my shoes for example. I really need some new shoes as he ate the last ones. I am always looking for some chews that won´t upset him but so far no way he gets sick after he chews on them.

• India
26 Jan 17
@lovinangelsinstead21
You seem to be cool about your dog having chewed your shoes. I know they do that as pups but that is normally discouraged. (lol)



• India
24 Jan 17
Beef is totally banned here.

• United Kingdom
24 Jan 17

• India
24 Jan 17
@jaboUK
Cows are but not bulls. Have you not heard of what is going on in India where they have been fighting to let them have the bull sport which is cruel really? And they seem to have had their way. I have watched a few video clips. My heart goes out for those bulls.



• India
23 Jan 17
This chewing on toy bones, do they rip that apart.or eat pieces of it. That is what I am worried about. Poor pet of yours. Now he cannot find it. Please help him find it

• Canada
23 Jan 17
@allknowing
I am talking about years ago. We don't have a dog anymore. But we had to buy him a new one and try to not let him bury it.

No, that type of bone they can't actually break. They look plastic but are much stronger. He was a big dog and never chewed off a chunk. The raw hide ones he would chew up and eat and apparently that is not good for them, so I had to stop giving him those.

• India
23 Jan 17
@paigea
Preiti will be ten but still acts like a kid. I will search for a bone that she cannot break.


• Bunbury, Australia
23 Jan 17
Do they sell pigs' ears there? I know many dogs love gnawing on them.

• India
23 Jan 17
@Jelly
Belly says that their pet had issues with that. So I am wondering if I should go for it.

• Bunbury, Australia
23 Jan 17
@allknowing
You wouldn't want to make her ill with them. Maybe a toy bone then.

• India
24 Jan 17
@JudyEv
I am thinking of a toy bone or just tennis balls and she has plenty of them (lol)


• India
24 Jan 17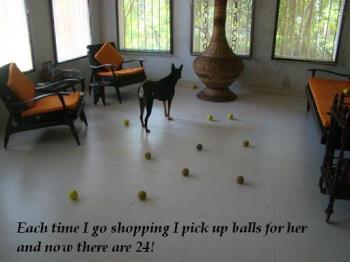 I know about chicken bones being dangerous and I am not quite sure if I will go for any other either. Yes Preiti has to be happy with tennis balls of which she has plenty

• United States
23 Jan 17
Apparently where I am, people are taught that bones from the table are not good to give to dogs . . . that the bones could chip and break - and the dogs could choke on them. But growing up I remember giving our dogs our bones from dinner - they never had a problem with them, and enjoyed the heck out of 'em. Instead of burying them, my dogs just hid them somewhere in the yard. There are those animal hide things and such that can be bought from the pet stores though.

• India
24 Jan 17
Preiti gets her special food but never what we eat. The only thing I give her from my plate is a starter so to say which is normally a piece of fish or meat which is thoroughly washed and then given. She waits for that patiently before she starts eating her food. We used to give beef bones for our earlier dogs which again were cooked but they are not available now.

• Banks, Oregon
23 Jan 17
That is sad you can buy bones though.