Santa Barbara City College - Prologue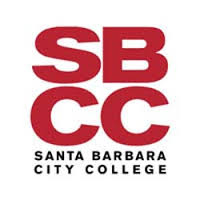 Las Vegas, Nevada
January 23, 2017 2:02pm CST
I started school here in Santa Barbara at the local SBCC at the Scott Campus. I want to go to School for Acting & Directing (AA). In order to do that, I have to complete my High School Diploma. I dropped out of the 2nd semester at Mesa Ridge High in Colorado Spring, CO in 1999. The State here in California offers The Adult High School Diploma program and is paying for the whole thing. I am happy for this, but part of me wishes I had finished High School in the 1st place. What is done is done, and it is what it is. It was a hard time for me back then, which lead to me dropping out. Growing up in Foster/Group Homes wasn't easy for us kids back then. They didn't offer Job training or any life schooling for us in 99. When I turned 18, the foster agency came in the day after my birthday, and said " Welp ... We can't keep you here, and I was on the streets the next day. They didn't give me money though the parents/staff got paid for years, and moving around from home to home, I didn't even have the chance to build friendships or support, or even have a job as a teen. So there I was alone on the road, in the middle of my Senior year. I tried to stay in school, but between the hardships, no sleep, cold snowy weather, I ended up dropping out and leaving Mesa Ridge High. Here I am now though in school as an adult finishing up what I couldn't before :)
3 responses

• Switzerland
24 Jan 17
Oh my goodness, I cannot understand how the foster children program works in the United States, but it's something that needs to be changed for a more human method. Congratulations for being able to finish your studies in adult age.

• Las Vegas, Nevada
24 Jan 17
Thank you for your kind words ... Some systems, family/homes, and professional people are nice, and some are not. Mine just so happened to be not, and when I found a home that I liked, I learned not to tell my case managers, because the 2 times that I did say something, they moved me into one I didn't like and busted out or simply took off over and over. To me I see this as a business. People getting money off of your mental issues, physical, and plain control over you ( A Ward of the State as they call it). When I was 16 the court ordered me to take a medicine that wasn't even on the market yet.

• Las Vegas, Nevada
24 Jan 17
@LadyDuck
Well Publishing and Printing is what I do for a living, which includes all my blogging, and writing freelance jobs.



• Las Vegas, Nevada
23 Jan 17
I just feel all weird that being 36 years old High School still maters. It's not like I am going to be able to get some high time career in a corporate Building unless its janiter status. My credit sucks, and not a very big work history. I wish there was an age limit to the high school deploma.

• Las Vegas, Nevada
23 Jan 17
@MALUSE
Oh I know ... I am actually the happiest person around. Doesn't mean I don't have sad or depressing feelings. I have done so much with my life and living outside as I do, I have grown really strong. I have been part of camera crews, and cooked many meals as a chef in many Kitchens. I have friend all over the USA. and tons of writing and artistry all over the internet and beyound. Thank you for your responces. They get me thinking lol :)

•
6 Feb 17
I'm really looking forward to us both being in classes

• Las Vegas, Nevada
6 Feb 17
I know I can't wait. I should be done with all this in a month or two! :)

•
5 May 17
@rhpinc
I'm looking forward to summer classes now!