Meow on the door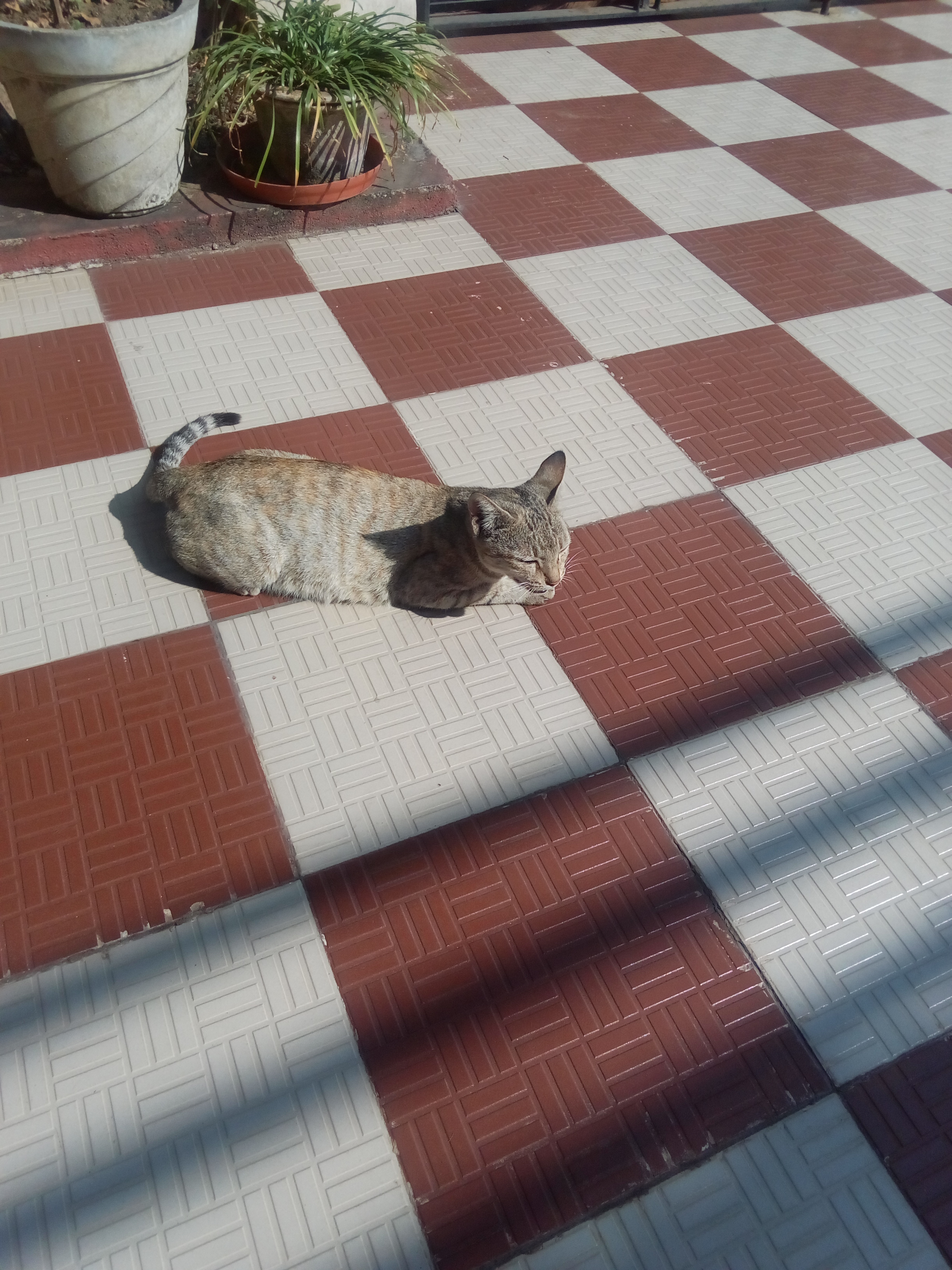 India
January 24, 2017 12:39am CST
I have an occasional visitor, she comes to my home for some warm milk. She sits by the door and scratches it and meows till someone comes and pour her a glass of milk. She doesn't spend much time here at my home but whenever she comes I ask her questions as "why didn't you come home yesterday?" And stuff like that.. I know I may sound silly but I guess people with animals can understand.. :)
8 responses

• Philippines
24 Jan 17
cats tend to come and go. i love those tiles.

• Greece
24 Jan 17
That 's so nice of you. My mom has a cat at the neighborhood. When someone opens the door to the building, he follows them inside, takes the elevator with them and goes in the house for some food and care. He is a very smart cat in my opinion and always gets what he wants!


• India
24 Jan 17
Wow he's intelligent..he isn't scared of people?

• Greece
24 Jan 17
@Slayqueen
No, I think he is using them! lol My mom has started buying cat food and she is waiting for him to appear.


• Canada
24 Jan 17
Sounds like you have a friend. It is cute because she knows to go there and scratch the door when she wants some milk. She is very cute.



• Bunbury, Australia
24 Jan 17
I'm sure people with animals will understand perfectly. It is good of you to feed her. Cats are a bit fickle really, aren't they?

• India
24 Jan 17
Yes we feed every stray animal that comes to our door.. and I agree with you.. cats are a bit fickle..

• Canada
24 Jan 17
That is sweet. Is she a stray cat? I talk to my cat all the time like tonight when my boyfriend got home from work I was rubbing her chin while she cuddled me and randomly said "Daddy is home" LOL we refer to ourselfs as mommy and daddy like she is a child even though she is just a cat.

• India
24 Jan 17
Yes she's a stray cat. And I think it's normal to treat your cat as a child. They become a part of our family.. :)

• Philippines
26 Jan 17
indeed, when we have pets, we tend to understand their 'animal' language