Broken Hearted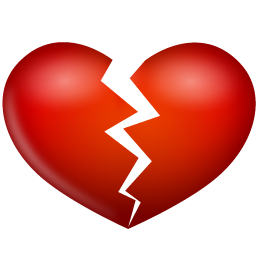 United States
January 25, 2017 8:44am CST
We have been dealing with a lot of family issues over the past year or so. If you have followed me any length of time you know about Mike's dad suffering with dementia and cancer. Each day there are changes, some are small, others are frighting to see. Mom is beginning to show signs of being over whelmed taking care of him 24/7. We go to help as much as she will allow us to. Mom's sister is suffering from dementia as well. She's been in and out of the hospital the past couple months. Not being really here with the family in her mind most of the time. Her husband was admitted to the hospital with what was thought to be pneumonia only to learn it is really stage 4 lung cancer. They have called hospice in for him today. He won't be here much longer. Yesterday, his wife sat up in her hospital bed and demanded that someone take her to see him. Her sweet daughter in law did. They had a sweet visit. For that time she was aware of who everyone was, it was a treasured moment for the family. They live in West Virginia. Last night we went out to dinner for my birthday. We talked with Mom about going up there when something happens. There is no way either of them can make that trip now. It weighs on their hearts. Remember our family. When Mom's oldest brother passed several years ago, his wife passed 12 hours later. I believe the same could be very possible for her sister and husband. Thanks for reading and more importantly praying...
6 responses

• United States
25 Jan 17
My thoughts and prayers are with you and your family. That's quite alot to deal with all at one time no doubt. I find inspiration in your telling as well. The fact that your mom's sister was able to be in proper mind in order to go visit her husband says alot about the power of Love and how strong the bond between two people can be. I find that to be amazing!!!! Thank you for sharing. xx :)

• United States
25 Jan 17
Thank you for your prayers and good thoughts.

• United States
25 Jan 17

• Momence, Illinois
25 Jan 17
That is all so overwhelming I will pray for you all.

• United States
25 Jan 17
Thank you. That means a lot to us. We know it only God's grace that will see us through.

• Momence, Illinois
26 Jan 17

• Bunbury, Australia
25 Jan 17
There are many changes in your life at the moment. Sending prayers and hugs.


• Daytona Beach, Florida
25 Jan 17
My prayers and blessings are with you family. So sorry to hear this. Hope you still had a Happy Birthday despite all of the sadness. Virtual hugs to you.

• Lenox, Georgia
25 Jan 17
That is so much to be going through. Your family will be in my prayers. I'm sorry.


• United States
25 Jan 17
Thank you. You and your family are in our prayers as well.

• Banks, Oregon
25 Jan 17
Prayers going out to you and, your family. I hope God will ease things up a bit soon.