Frantic Thursday! Brunch at 10:10 In the Morning!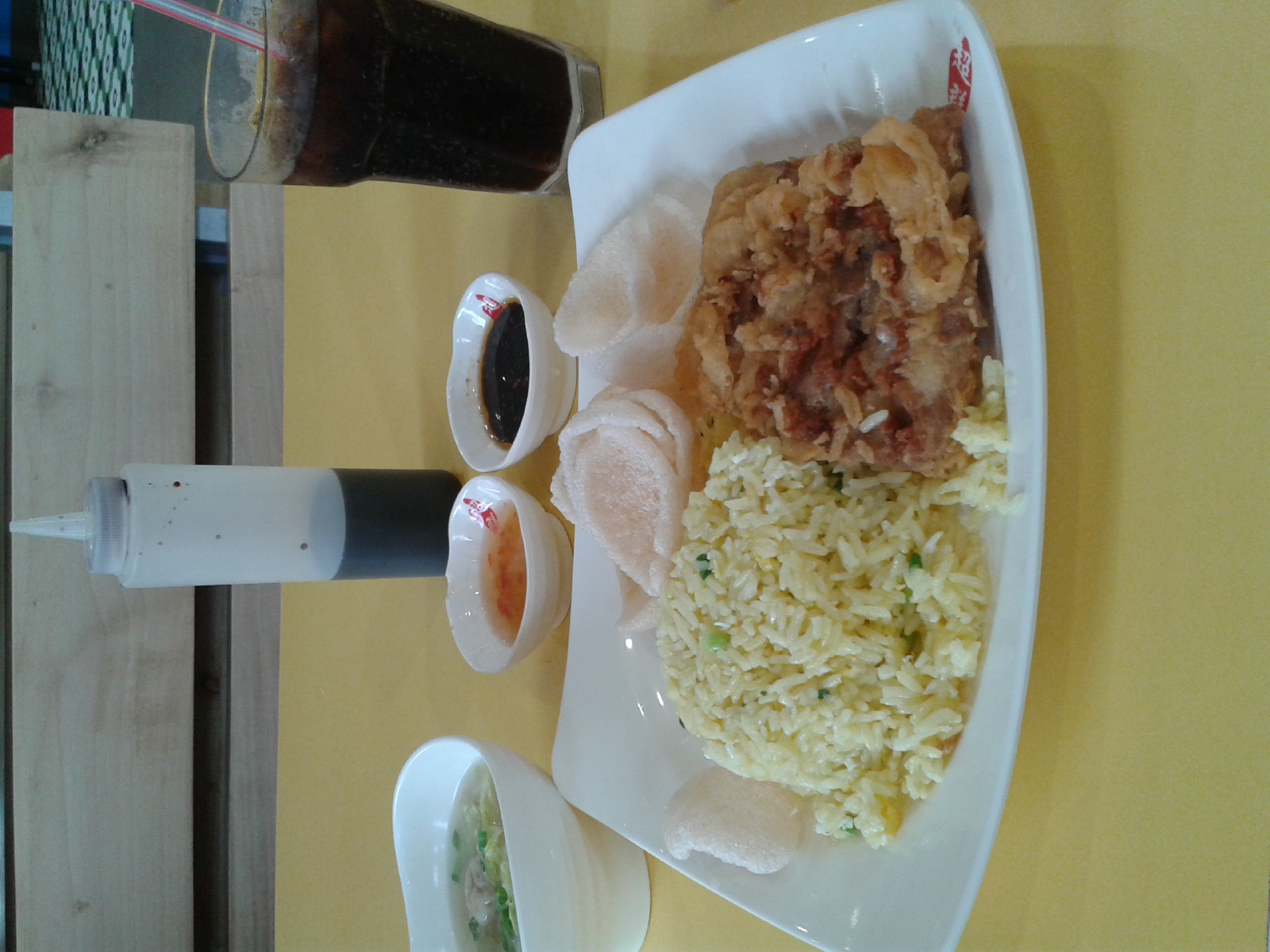 January 26, 2017 2:27am CST
Morning was a whirlwind. At 2 AM, Alex woke me up wanting to play. The little guy must be feeling better. So, we played a little, rubbed his tummy which he liked very much and feed him some milk and tucked him to bed. I needed to wake up early as I had quite a list of errands to do and before I go, I need to clean the house which Alex peed and poop generously while I was sleeping.


I went to this, I went to that, I paid the ticket, argue a bit, went to the bank, etc etc until 10 come up and I'm getting pretty hungry. So, I stopped and had a quick brunch. I would have enjoyed it more if it wasn't too oily. But I love the soup so much. It was cold outside and I wished that I can stay on my seat a bit longer. But I was running late.
6 responses

• Philippines
26 Jan 17
Huh so many things... part of our lives

•
26 Jan 17
This is one crazy day. I prefer to just stay at home but no can do.

• Philippines
26 Jan 17

•
26 Jan 17
@ilocosboy
Thanks! Tomorrow will be busy day too. I hope I get a break next week.


• Philippines
26 Jan 17
I think you had a lot of things at this particular day. Hehehehe. Hope you got a good rest after. I just read a but and clean the house and went to McDonald's.

•
26 Jan 17
I was wanting to eat pancakes at McDonald's this morning but they were surprisingly full.

• Philippines
26 Jan 17
@diosabella
Waaaaahhh they are always full... But I am bless they are quick to move and gave the right orders.... What I hate about sometimes is that the customers who is so undecided what to order! Hehehhe

•
26 Jan 17
@luisadannointed
I hate that too. I mean its a long line and a lot of time to think what to eat. And when they reached the counter that's the time they will just decide what to order. I mean its fast food. And the menu rarely change.


• Bunbury, Australia
26 Jan 17
Glad Alex seems to be okay again.

•
26 Jan 17
Thank you. He still have fever but at least he can play an run for a bit...

• Bunbury, Australia
26 Jan 17

•
27 Jan 17
@JudyEv
He is! And happy. He still having tremors but its not seizure. and out and about playing outside now.

•
26 Jan 17
Looks like you ate at Chowking.

• Philippines
26 Jan 17
You really had a frantic day. What is the food in the photo?

•
26 Jan 17
I think its pork. Its my first time to order it.