The cycle rickshaw in Varanasi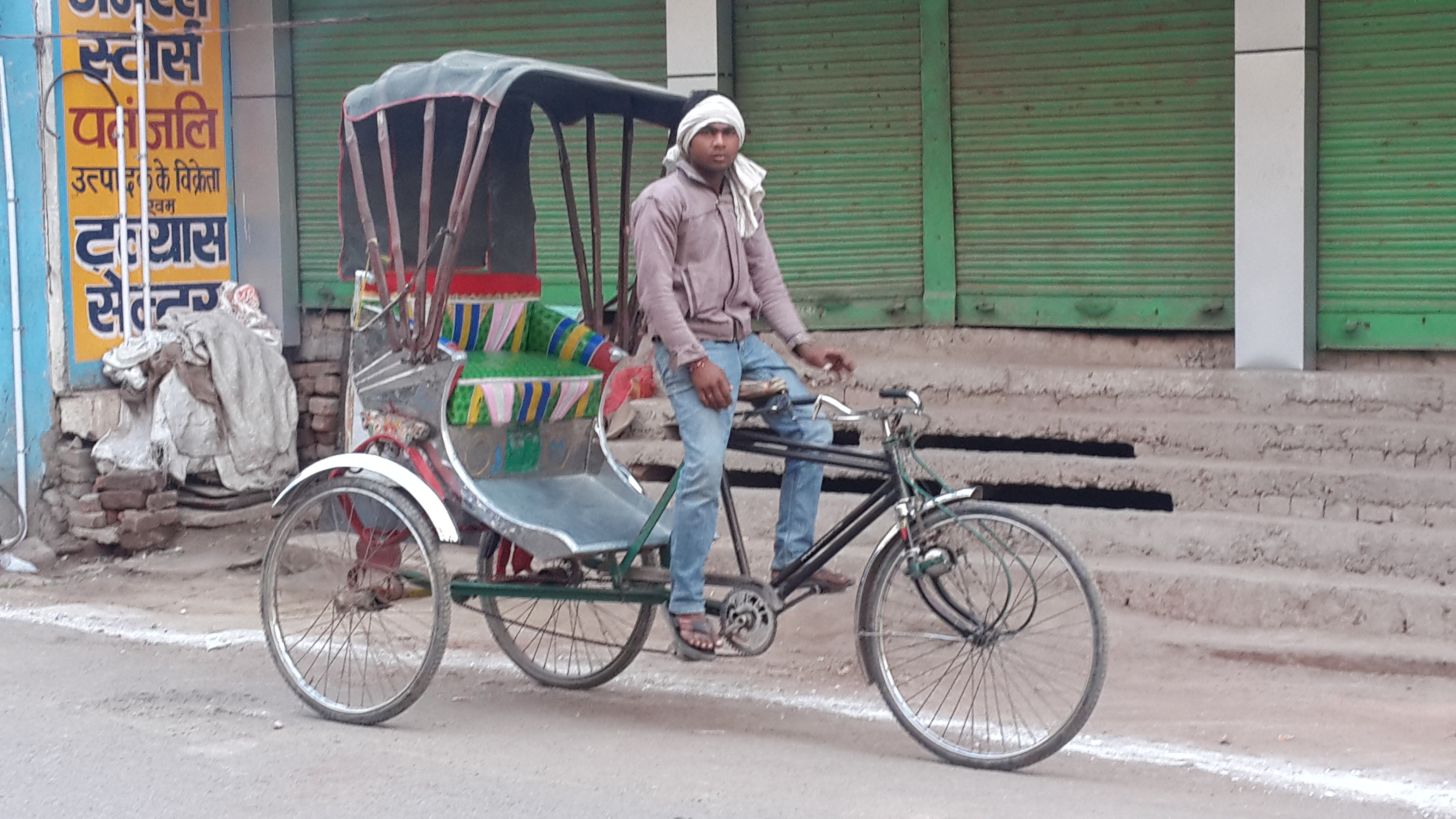 Hyderabad, India
January 26, 2017 9:29pm CST
I could recollect my native place when I first stepped on the land of Banaras/Varanasi city. As soon as I got down I was very much fascinated by the sight of a man-pulled rickshaw and made up my mind to use this transport for the fulfilment of my long cherished dream. It was in Tamilnadu and other cities in India that I could not witness any such vehicles though I heard that this type of transport is available in Calcutta/Kolkatta. I have even watched them in some Tele serials. The peculiarity of Varanasi is that the city has got many rickshaws and it is the main and preferred transport by most of the visitors. The man-pulled rickshaw to be precise is the main transport in Varanasi. For short distances of 1&2 Kims most of the visitors prefer to use this transport only. Why preferred to Autorickshaws? Though there are many autorickshaws in the city of Varanasi, most of the tourists prefer this man-pulled rickshaws. The reason is being to enjoy the slow and steady drive they take to carry the passenger. The advantage of looking at the shops covering many roadside articles and vendors is not possible in an Autorickshaw. The most convenient and appropriate transport will be cycle rickshaw only. PECULIAR DESIGN OF THE MAN-pujlled rickshaws The rickshaws in Varanasi do have a peculiar design. The visit will have to do some exercise to get into a rickshaw. It will be an exercise for the knees and it demands strong knees. After getting into the rickshaw if you want to keep your small articles near your feet or beside you it becomes a difficulty as the seat will be very small in length and you can rest only your hips on the seat and the space beside you will not be safe to keep the things as there will be frequent jumps will going. The base on which you can rest your luggage will be slightly slant and there is every possibility of losing them down if you do not hold them with hands. This Transport involves your allround activity. You have to use your eyes, knees, feet and attention while enjoying this transport. Finally, it is the only suitable trnaport to enter into the narrow lanes of Varanasi avoiding long walks for shopping.
2 responses

•
27 Jan 17
It gives me an affliction to see those letters in the photo and not understand
anything
.



• Hyderabad, India
27 Jan 17
Oh...this is another local languge.This is Hindi a different language spoken in the State of Uttara Pradesh. Even I too can not understand the letters properly.

•
27 Jan 17
@shivamani10
It seems very difficult to learn.


• Indonesia
27 Jan 17
we have the same transportation like that in here. We called it "Becak"