Do Aliens live on our planet secretly like wizards?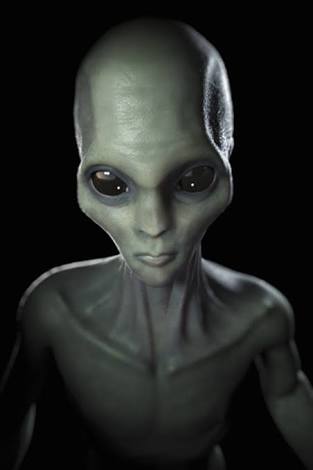 India
January 28, 2017 10:35pm CST
One day, I just had this idea while I was watching the amazing and superb movie - fantastic beasts and where to find them written by my favourite author, J K Rowling. If wizards can live among us without revealing their identity and obliviating those who get to know about them, why not a community of aliens live with us, secretly? What do you think?
9 responses

• United States
29 Jan 17
About anything is possible. Just when ya think you have seen it all!! I've never seen an alien however I did have an amazing experience with an unknown aircraft about 11 years ago. Whether it was ET or some highly classified government project I will never know. xx

• India
29 Jan 17
That will be really amazing to know about them! How did that aircraft look? I'm really excited to know.

• United States
29 Jan 17
@AmazingHJ
it was triangular shaped.. I had stopped on the road to get out and look at it. It was very low and hovering above us. There was a faint white glow around it.. like an aura. It made no sound at all.. After a few minutes it turned and slowly drifted away. This happened around dust. It was an amazing experience. I could have thrown a stone and hit it that's how low it was!! I got a really good look at it there was now mistaking what we saw.. There were three of us that experienced this together. Two years ago my Father saw the same thing. He kept it to himself all this time. He only recently came out with it. He's not one to believe or talk about such things. xx

• India
29 Jan 17
@Dnuobrats
Oh my god! This must have been really amazing! I wish I could also experience such events some day. The instance of flying without any noise and that aura, it gives me the creeps.


• United States
29 Jan 17
Yes they do. I know this because I am a wizard.

• India
29 Jan 17
Let me tell you a secret, don't tell anybody else. I'm also a wizard!!! Muggles are in shock, wizards rock!!

• Richland, Washington
29 Jan 17
It's certainly possible, and fun to think about! I doubt it's that plausible, though. We're making so many assumptions. Like that they have the same requirements for life, look even remotely like we do, were able to get here somehow, etc.

• India
29 Jan 17
It's really fun to think like this! Yes, their requirements for life must be very similar to ours if they stay on our planet. That will be really exciting to get any clue of their existence! Have you watched Fantastic Beasts and where to find them?

• India
29 Jan 17
Unless there is concrete proof it is not good to make assumptions.

• India
29 Jan 17
How can there be a concrete proof if they obliviate all the memories of them from our mind? But if they exist, that will be super cool!

• Oklahoma City, Oklahoma
24 Apr 17
That's a very basic 'fact' of the movie Men in Black---that aliens have lived among us for a long time, and most of them are just regular guys trying to live peaceably.

• United Kingdom
1 Feb 17
It's not impossible. Just because we don't see something or don't know about it yet, doesn't mean it doesn't exist. Nobody believed that the duckbilled platypus was a real creature when it was first discovered, and there are people who believe in gods and other things that we can't see. If people and animals can hide without being found, there is no reason why aliens can't do the same.

• United States
30 Jan 17
I think your imagination, as wonderful as it is, has sparked something scientists have been baffled by for years . . .

•
29 Jan 17
It can be. Cause there will be no stiries of such if it really doesent exist.

•
29 Jan 17
I think it would be possible if they wore a human disguise, and then after a day at work go underground. Once underground they could take off their disguise, and by like all the other aliens underground. The move Men In Black explained this concept quite well.