My Little Sick Man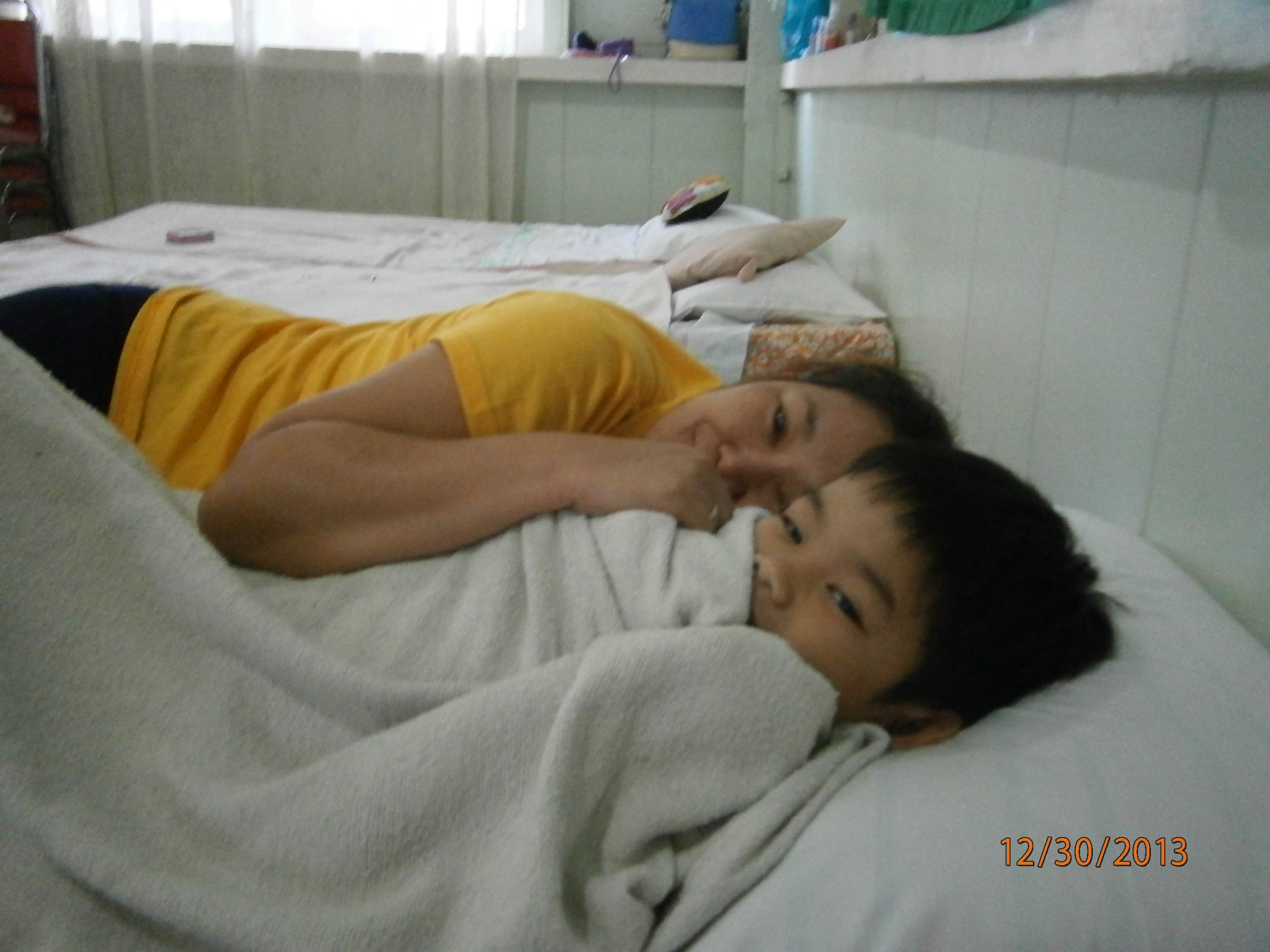 Philippines
January 30, 2017 6:22pm CST
My boy came home from school with a slight fever. I fed him early last night and gave him medications. I asked him to rest and sleep early. When he does not feel any good or something sick like that, he always makes a request to sleep beside me. And even if he does not ask I usually do and ask hubby to sleep in the couch. I did not wake my boy early this morning to go to school. I think he needs all the rest he can get today. I am at work and planning to go home early. Anyway my eldest sister is there at home to check on him.
7 responses


• Philippines
31 Jan
My kids do not get sick often as well so it troubles me a lot when they do.

• Canada
31 Jan
@cherigucchi
It troubles me too when my children get sick so I understand, rest would probably be best for him


• Philippines
31 Jan
I hope he does. Thanks a lot.

• Palisade, Colorado
31 Jan
@cherigucchi
You are very welcome. I remember when my son's got sick and I didn't like it.

• India
31 Jan
Glad you have your sister with him. You can be at peace at your work place.

• Philippines
31 Jan
I am at least but I still want to go home early and personally check on him from time to time.

• Wausau, Wisconsin
31 Jan
get well and prayers little man


• Philippines
31 Jan
That is true and I cannot even concentrate here at work.

• Canada
31 Jan
Poor little guy. I hope he feels better soon.

• United States
31 Jan
I did that plenty of times with kay as a child and a big girl. Now she is 22 and her husband takes my place.