Reading Is A Gift Of Time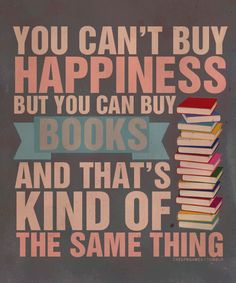 United States
January 31, 2017 1:00pm CST
Many years ago, people began to say that reading was dead. People were watching TV more than they were reading. To an extent, that is still going on, but I have never believed that people aren't reading anymore. After all, computer use requires reading. And, on top of that, brick and mortar and cyber libraries and book stores still exist. So, when I stumbled across this article, I though to share it with you. After all, reading is essential for those of us who write. Lifehack lists the following benefits of reading for everyone. But, look at how many of them pertain to writers. 1. Mental Stimulation 2. Stress Reduction 3. Knowledge 4. Vocabulary Expansion 5. Memory Improvement 6. Stronger Analytical Thinking Skills 7. Improved Focus and Concentration 8. Better Writing Skills 9. Tranquility 10. Free Entertainment Anyway, the article that I want to share with you explains how to read 200 books per year. How many books do you read every year? Do you think you can make it to 200?

Once you do some simple math, you learn that it's completely doable to read 200 books in a year.
5 responses

• Daytona Beach, Florida
31 Jan 17
Thank you fro sharing. I do love reading and do as much as I can besides what I read on my PC. However I don't think I could get through 200 books a year. It would take too much time away from my writing but I can consider reading as much as I can. When I began reading as a child I never just watched TV I always had a picture book on my lap and was always trying to read what it said in the books. Reading and I have had a long love affair and it is still ongoing.

• United States
31 Jan 17
Speaking of picture books, that is one way to read 200 books in a year. Think about it. Most successful writers (Hemingway, Rowling, etc.) write at an elementary school level. So, I read books for all ages so that I can continue to hone by writing for a much wider audience.

• United States
31 Jan 17
I am a retired reading teacher, and I did read a wide variety of books so that I could recommend them to my students and also choose those books that met the needs and likes of particular students. I never counted how many books I read each year. I will say, "A lot!"

• United States
31 Jan 17
That's part of being a reading teacher. I graduated from high school 31 years ago and am still friends with my 10th grade English teacher. Because we became friends, and because I was going to college to become an English teacher myself, I spent a great deal of time hanging out in the English department. Most of those faculty members had excellent recommendations, but my 11th grade English teacher wasn't one of them. I couldn't even get past the first sentence of Edith Wharton's Ethan Frome (and it was required reading). Surprisingly, none of her colleagues in the English department liked that book either. They said the department head fought her tooth and nail to not subject us to that book.

• United States
1 Feb 17
@Chellezhere
I taught 1st, 4th and 5th grades, was a special education teacher too, but the job of reading teacher was a dream come true for me. The right book is key to instilling the love of reading in a student. Yes,
Ethan Frome
is a tough one. I do not like to struggle through a book, and if I do struggle with one, I abandon it.



• United States
31 Jan 17
It is definitely a good thing to do.

• Roseburg, Oregon
31 Jan 17
I like to check out books from the library but I never keep track of how many I read.

• United States
31 Jan 17
I do as well. I haven't been reading as much as I used to, what with everything going on with my eyes, though. The last time I borrowed books from the library, I took out eight large print books, but only had the stamina to get through one. That was this past summer. I borrowed the seven remaining books again, but never got to them. That's probably because I work on the computer for a living, so by the time my shift is done, my eyes are too stressed and tired to read anything more.