Were you been Off from MyLot for a while? What made you busy then?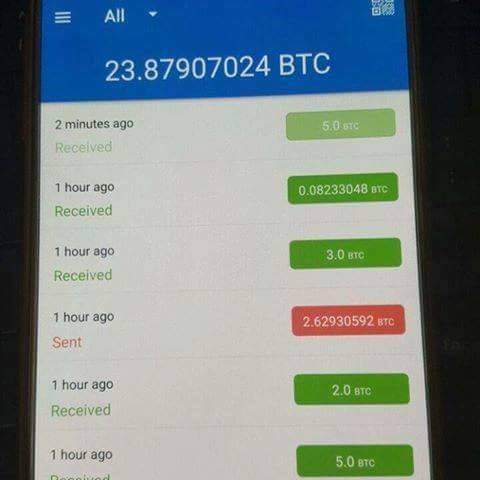 Philippines
February 1, 2017 11:10am CST
Hello dear friends, I have been out of MyLot for years after the time it has stopped paying and just been a sort of just post your blogs and links site and had a hard time doing cash-outs here. Yes, MyLot have undergone that kind of ups and downs but now, I can see that there would be no problem again doing the cash-outs here and I can see it is really feasible earning here online a great opportunity for great minds sharing their stuffs here. Stuffs according to MyLot's guidelines. Aside from having a real day-time 8-hour-job from the BPO industry, International banks (there's 2 of them). been a Virual Assistant for a year, been blogging as well on empowr, and now very busy with bitcoins and other crypto-currency since it is now the future currency with super-easy to make a cash-out. Just in minutes! (about 2-3 minutes) and it can already be in your hands in just no time as well (same thing, just like 2-3 minutes) Just to let everyone know that I was able to earn $40,000 USD since March 2016 up to now with this business. And I am proud to show proofs of it on my succeeding posts. A real feasible way of earnngs right? What do you think? Have your own research on what bitcoin is. There are you-tube videos, other blogs and recommendations like that on other social media sites. If you wanna immerse yourselves in that kind of earning activity, always be reminded that you need to learn from other trusted people like your real friends and family who have traded with bitcoins. Thank you everyone! AaronFyzeon
9 responses

• United States
1 Feb 17
I was away for a few months because I was working on projects. I have a regular job, and just lost my side job in December, so I have been working to replace that. I'm currently writing and publishing ebooks but having just gotten into it, I'm not making much. Fortunately more than here. :D I'm going to aim for the 30k a month target, like some successful authors. :P But that will take a long time.

• Philippines
23 Aug 17
Hello there! There is a crypto-currency now for authors and readers! It just came to my sight lately and then i have tried to do a review of all responses here. I hope you will still be able to check it for yourself and aim for it! Good luck!

• United States
23 Aug 17
@aaronfyzeon
Summer projects took the writing drive down a notch, but now that it is getting darker and cooler, it's coming back.

• Philippines
24 Aug 17
@OneOfMany
Yes, and I am also grabbing this opportunity to write some blogs with this great experience I had with crypto-currencies on my sight and Bitcoins for sure!

•
8 Feb 17
Congratulations on your earning businesses. I myself got into Bitcoin but have not been earning like you have. Where did you get your initial Bitcoins from? What is a free way to get Bitcoins?

• Philippines
14 Aug 17
I earn a good amount of Bitcoin from bitLanders before (Bitcoin price was around $200 but now it's $4,000 plus) but the site switched to PayPal/Payza payment last year. If I only kept my Bitcoin I am rich by now


• Philippines
20 Aug 17
Right now yes AMP Girl is correct, the price now of BTC in exchange to USD is $4,000++. I started with Faucets until I run out of patience, Looked for other online earning investment sites, earned a bit from it, invested some of my hard-earned money to it, got scammed from some sites, earned a bit from referrals and that is the money I have used to strategize on some online earning sites that are fresh and utilize the time that the site is paying!

• New Delhi, India
1 Feb 17
What is bitcoins? Please tell me

• Philippines
20 Aug 17
Bitcoins is a form of Virtual Currency used mainly for Online Payments that can easily be turned into cash from just few seconds of pay-out!


• United States
2 Feb 17
I haven't logged in all last month because I was busy with work and even went on a three week long vacation. I even made a post about it to explain the details behind it.

• Chennai, India
1 Feb 17
Wow that's great to hear on your earning venture in websites .. and very glad to hear such a strong positive voice that it could be made possible.. I was away from myLot for a while as I was not able to concentrate work and this in parallel .. I rejoined again some 3 years back but active since few days before .. congratulations once again!! Will ping you for sure to check on the earning programs ..



• Philippines
20 Aug 17
Not too late for you to grab this opportunity I guess. By the time you posted this comment, it was Feb 8 and today is August 20, a great leap from BTC to USD value which is $4,000 now!


• Philippines
20 Aug 17
Indeed it is really lucrative! thanks for the response!