So What's the Next Step to a Moneyless Society?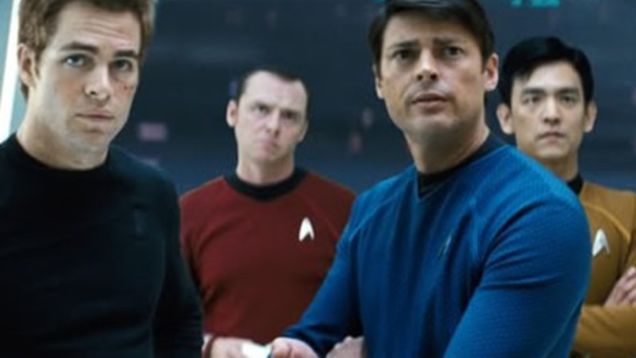 Oklahoma City, Oklahoma
February 1, 2017 7:58pm CST
I don't know. But Star Trek is almost obsessive in their reminding us that Earth has to "evolve into a moneyless society before we can acheive intergalactic travel!" (They say, "Oh, that's just Sci-Fi; that'll never happen!" Others reply, "So were 'Earth to Moon,' 'cell-phones,' 'portable computers,' 'life after death,' etc!") I might worry that 'the powers that be' would have to do something drastic, like "deactivating all currency" or something. But I think it would be better if we eliminated it 'from the roots.' How? By 'doing what we do free-of-charge.' Don't get me wrong; I LIKE getting paid 'whatever people will pay me,' and if they STOP paying me then I'm very likely to 'do what I do' SOMEPLACE ELSE. http://io9.gizmodo.com/5266289/star-trek-is-what-we-should-all-aspire-to-apparently But I'm not money-powered ... oh, I "can't live without" money; but ... Could you, if you had to?
4 responses

• New Delhi, India
2 Feb 17

• Oklahoma City, Oklahoma
2 Feb 17

• New Delhi, India
3 Feb 17
@mythociate
money is important to survive...can you survive without money?

• Oklahoma City, Oklahoma
3 Feb 17
@amitkokiladitya
I haven't seen or heard-of 'edible money' or 'houses made of money' or 'clothes made of money' ... I don't think anyone
breathes
money. So if you can get food, water, air, clothing, shelter (and gasoline, cars etc.) from people without giving
them
money; then yes, yes I can. Which brings back the question, Why not? Why won't people give that stuff for free?



• Oklahoma City, Oklahoma
2 Feb 17
What would you do if myLot were not so graceful in its giving?

• India
2 Feb 17

• Oklahoma City, Oklahoma
2 Feb 17
@syeow1
Well, I WAS here when it went from "paying" to "not paying" (before it started "paying" again). And--as it was never really 'a living wage' (for me, at least)--my participation wasn't changed much



• Susanville, California
2 Feb 17
I don't know how far off we are for this. The next logical step for us seems to be Bitcoin. It has been rising so well lately. Are you investing in bitcoin?

• Oklahoma City, Oklahoma
2 Feb 17
no, because though "any north american can be paid their wages in bitcoin," I don't think they're accepting Bitcoin to pay for Pizza or Groceries or Electricity or Internet yet


Wagepoint has brought bitcoin wage payments to any interested employer with their new payroll service. The Canadian company liaises with small-to-medium companies the same way as a regular payroll company to pay employees in bitcoin, and has now extended t

• Susanville, California
4 Feb 17
@mythociate
There are ways now to put it on a debit card. They are just like any other debit card and accepted any where the credit card company is accepted. I have also seen there are ATMs that will accept this kind of card to get cash out. I don't know how rare those are or what.

• Oklahoma City, Oklahoma
5 Feb 17
@jhechorain
I guess it's just good to remember "the value" you trade-away---the cyber-credit is only
worth
the time you give your employer because you can use it; if you don't know who will accept the cyber-credit, how is your employer not
stealing
your time (the same way money-geeks were
stealing
from the average Americans before Obama gave us The Dodd-Frank Law


From Wikipedia, the free encyclopedia Jump to: navigation, search This article may be too long to read and navigate comfortably. Please consider splitting content into sub-articles, condensing it, or adding or removing subheadings. (April 2016) This articl

• Los Angeles, California
2 Feb 17
Are you speaking of no tangible currency in hand? A society where all is electronic? I would not like that because Big Brother for sure can monitor and control every cent.

• Oklahoma City, Oklahoma
2 Feb 17
Not if there is no "credit" to control

And I know that there are the Ferengi etc. who have their currencies
they
demand, but the rest of the universe (and thus the Ferengi etc.) deal in the barter-system of 'what can you do for me that'll make it "worth my time" to do for you'? And maybe that thinking is part of 'the step we need to take' (along with the idea that 'as I can tell that the entity in front of me is "human," I know that "helping them" will make it more possible for them to "help others (who help others who help others)" and that I'll get the help I need if I give the help I have!')