Onions .. all about them onions.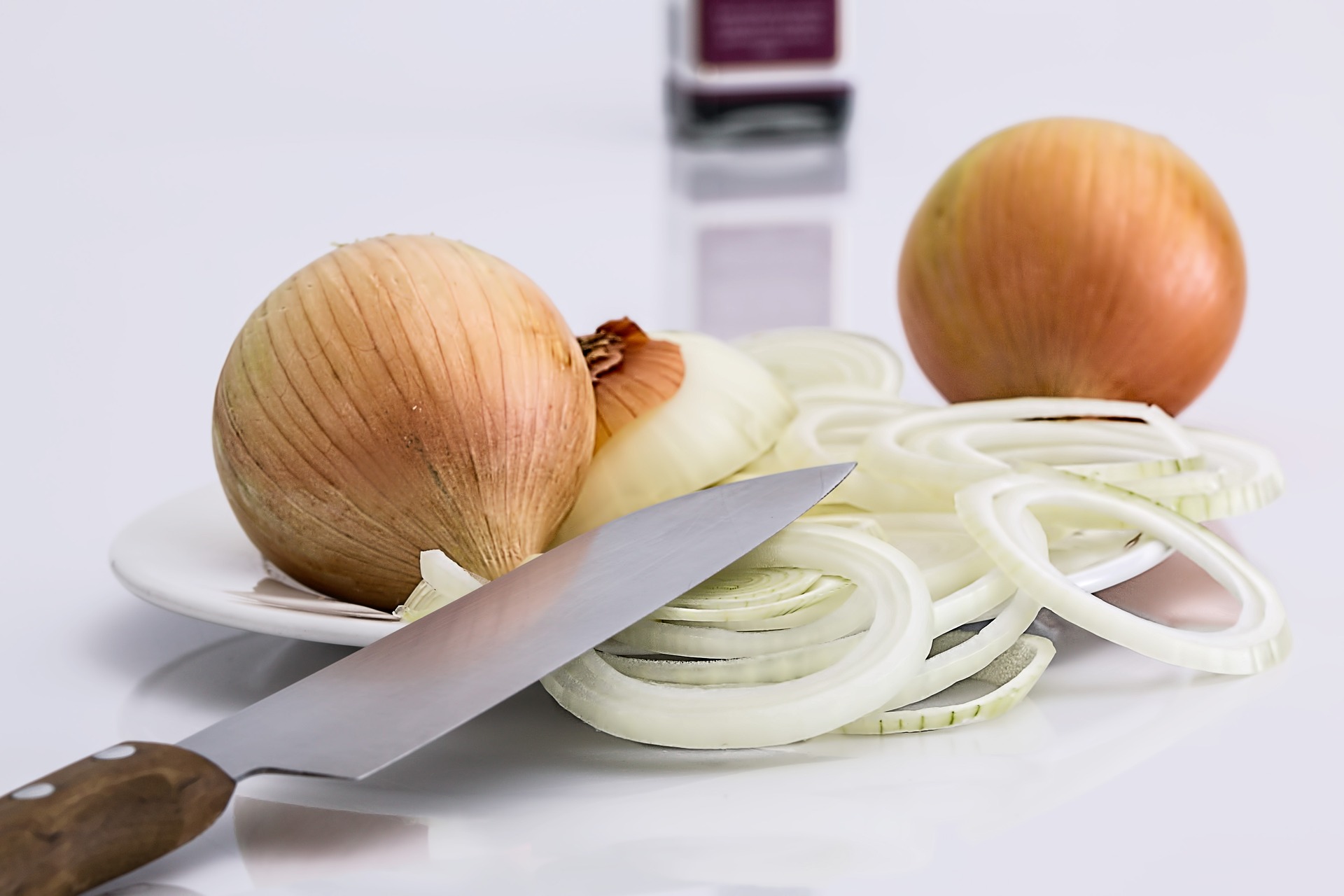 Dallas, Texas
February 4, 2017 1:16pm CST
I have always liked the typical white or yellow onion, raw or caramelized or even diced and placed on top of my enchiladas. The Vidalia onion are a very sweet and large yellow onion that is great for making soup or even onion rings. With a little imagination you can use onion in a number of very tasty and nutritious recipes. Basically, some of my friends just don't like onions and they refuse to have even a slice on their burger or their ham and cheese. I don't understand why? The onion is very nutritious and flavorful. It is probably the fact that eating a raw onion makes you cry and maybe somebody did this as a child and it left them with bad memories about the onion. But I have eaten spring onions on the side with ham and cheese sandwiches. I have had sliced white onion on rye bread with butter as a sandwich. There are people who swear by the red onion on their hot burger. I like them too. What are your favorite onions and do you like them raw or cooked? There is one special thing I like a lot that includes the onion and is easy to make and it is called French Onion Dip. Using the most basic of ingredients you can put the flavor of onion in a mix of sour cream half and half with plain yogurt and add either a pack of onion soup mix or Hidden Valley Ranch which is more or less a buttermilk flavor not onion but there are people who will add onion soup mix with their ranch to make their ranch dip extra good tasting. Trying out the many ways to use the typical white or yellow onion in soups and salads, as topping for pizza or added to sandwiches, in particular, the muffuletta sandwich, which is a combination of several meats, cheeses peppers and such added together to make one of the best sandwiches, in particular the Italian Muffuletta Sandwich: is a good thing:

Get this all-star, easy-to-follow Muffulettas recipe from Giada De Laurentiis
8 responses

• Italy
4 Feb 17
Red onions raw, and white or yellow onions when cooking. I like onion and potato soup. Warms you up and is diuretic too.

• Dallas, Texas
4 Feb 17
So you see, onions are a good food source and many people enjoy them even if they do not take center stage to the rest of things we normally eat.

• Italy
5 Feb 17
@TheHorse
Me too and I like potato and leek risotto too!




• United States
4 Feb 17
I will have it on a lot of stuff but never ham and cheese.

• Dallas, Texas
4 Feb 17
I know that onions can sometimes have quite a bite.

• United States
4 Feb 17
@lookatdesktop
That is not a problem for me. I just have them all the time. I like them cooked down with butter and sugar with nothing else.

• Dallas, Texas
4 Feb 17
@sharon6345
Yes, cooking them with butter and sugar takes away some of the bitter an gives them a milder flavor.



• Dallas, Texas
4 Feb 17
You have good taste in those three things. So you can't really say you are not real big on onions because those three are big on onions. lol

•
8 Jan
I like to put onions in hamburgers and when I make up something of my own.

• Dallas, Texas
8 Jan
I like to grind my own steaks into ground beef so that way I know exactly what I am eating

• Daytona Beach, Florida
4 Feb 17
I am a great onion fan. I use onions in all kind of recipes.

• Dallas, Texas
6 Feb 17
And don't worry about having onion breath. People who eat onions have good onion breath. lol

•
4 Feb 17
I like the taste of the onion, but only that.


• Dallas, Texas
9 Jan
I find certain types of onions to be very pungent. And they make me cry at times.