Brother built a ramp...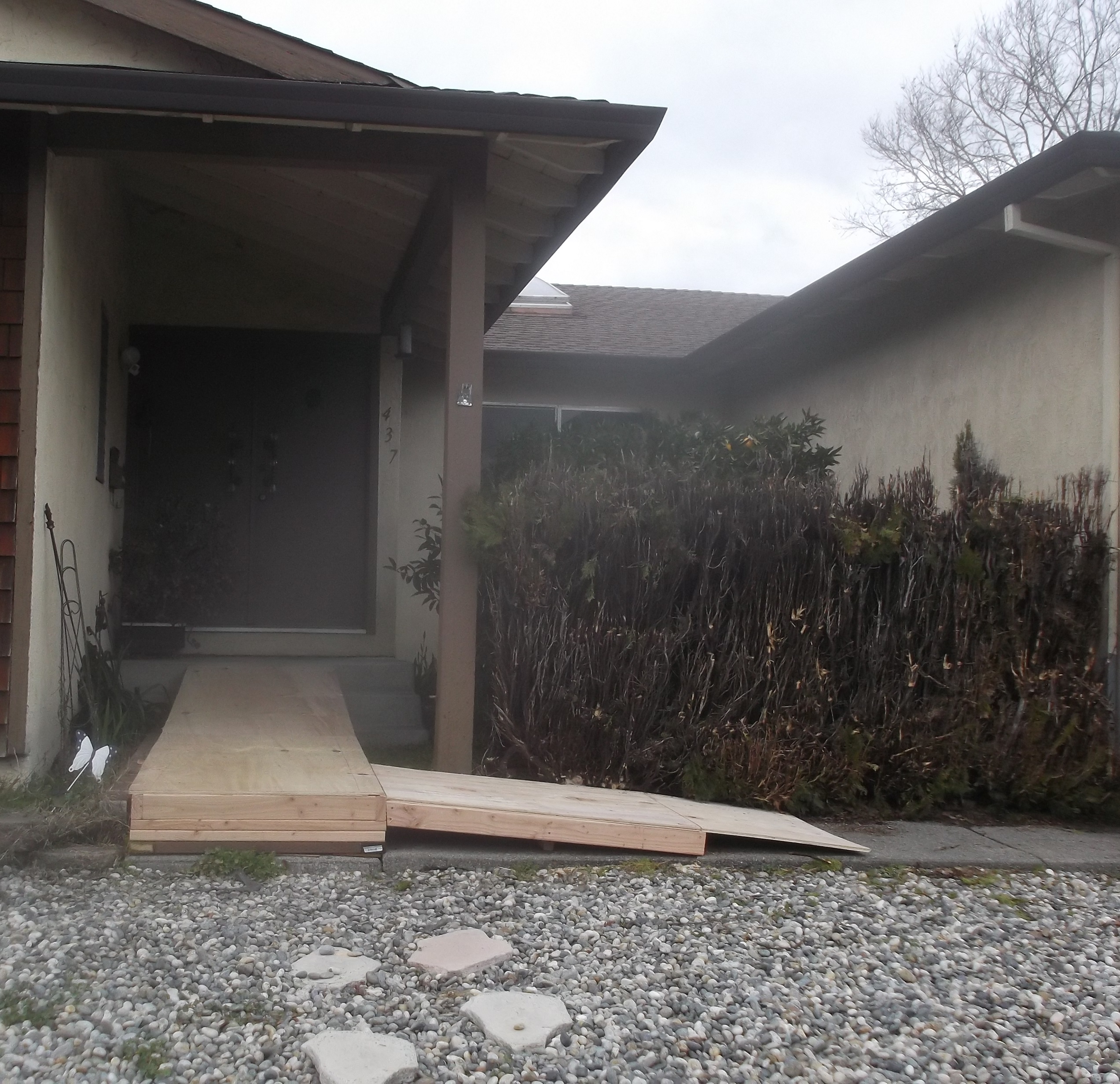 Petaluma, California
February 4, 2017 7:28pm CST
My brother bought some lumber, and built a ramp to make it easier for Mom to get up and down the front steps so that she wouldn't fall down again like she did the other day. There are a few more "tweaks" he needs to make to it, but to start I think that he made a pretty good start. I have to wonder what Angel thought of it when we went out for our afternoon walk...
7 responses


• Kakamega, Kenya
5 Feb
Your brother is really caring for mom. That is good. I am sure she won't fall again

• India
5 Feb
@xstitcher
That was very thoughtful of your brother.Really nice.And I am sure your mother is happy.

• Petaluma, California
5 Feb

• Roseburg, Oregon
5 Feb
That is good that your brother build the ramp to help out your mother. It looks good.

• Bunbury, Australia
5 Feb
This might make a big difference to the ease with which your mother can access the house. I think it is a very good idea.