Our garden is not on fire - that is the sun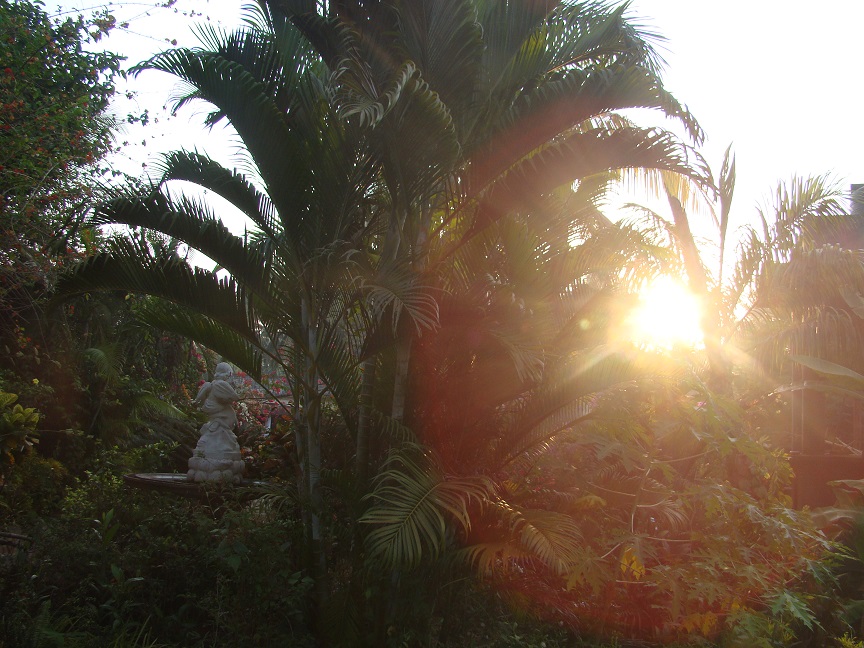 India
10 responses

• Redlands, California
5 Feb
Ah, it is bright, where is my sun glasses? lol

• India
5 Feb
I never look at it directly. I control it using my camera screen. And you there, yes. better put on your cooling glasses before you look at the image


• Green Bay, Wisconsin
5 Feb
Very nice picture of the sun.

• Susanville, California
6 Feb
That's a beautiful capture. I would be out basking in it in the nice garden if I were there.

• India
6 Feb
I get to do that every day. Basking gives me vitamin D (lol)

• United States
5 Feb
Such a wonderful photo you have shared with us!! Amazing to see that beautiful sun shining so brightly.

• India
5 Feb
I am ever grateful that I have these views practically every day at different locations and in different avatars.


• Bunbury, Australia
5 Feb
Sometimes, at certain angles, it does seem like an area is on fire.