Personal Challenge: Photography- Day 5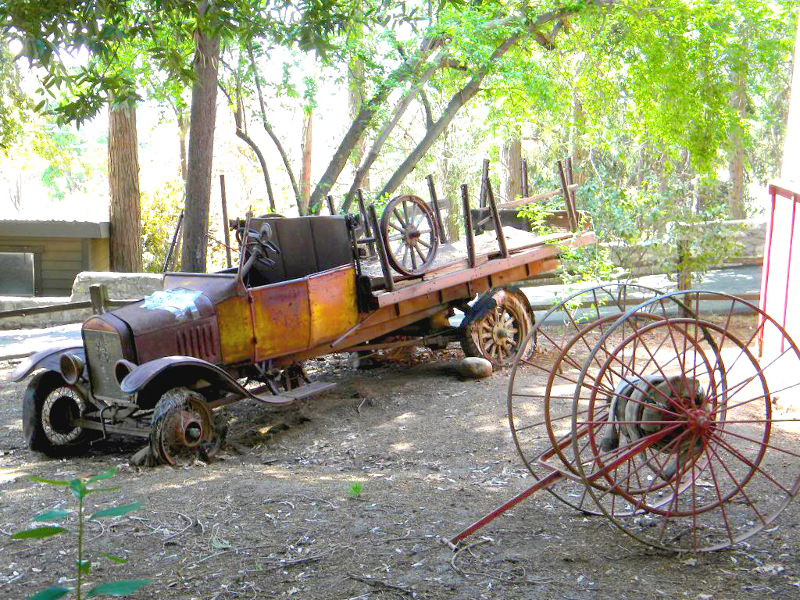 United States
February 5, 2017 10:14pm CST
Todays Picture is of an old rusted out vehicle that I saw one day while driving around the roads of the San Bernardino mountains. I was left wondering as to what kind of history the vehicle had. How was it used? When did it last move? Who left it where it now sits? I wondered as to how many seasons it has weathered in its current state as a rustic lawn ornament of yesteryear. With all of its usefulness exhausted many years ago, it is now just an exoskeleton of its former self. Left to rust away with the passing days of time. (This was meant to be Friday's post) -yes, I know, I fell behind my one pic a day postings. I didn't post Friday because of the sites image glitch. Saturday, did a lot of running around with errands. Sunday- "SUPER BOWL !" -. I will post all remaining three tonight, late Sunday evening my time.- ENJOY ! Photograph- Taken/Owned by me, Plethos
5 responses

• Bunbury, Australia
6 Feb 17
Another great photo. It would be nice to know the history behind some of these abandoned vehicles.

• India
6 Feb 17
Nice peace of work. Both visual and post. You inspire me friend.

• India
6 Feb 17
@Plethos
ok sir Jesus I will think about it


• North Shore, New Zealand
6 Feb 17
Another nice picture... Keep it up

•
6 Feb 17
I want to visit your part of the world just so that I too can take photographs like this! England is too small for there to be abandoned bits all over the place!

• Roseburg, Oregon
6 Feb 17
Your picture from day five is really a neat picture to.