What I Cooked For Our Snack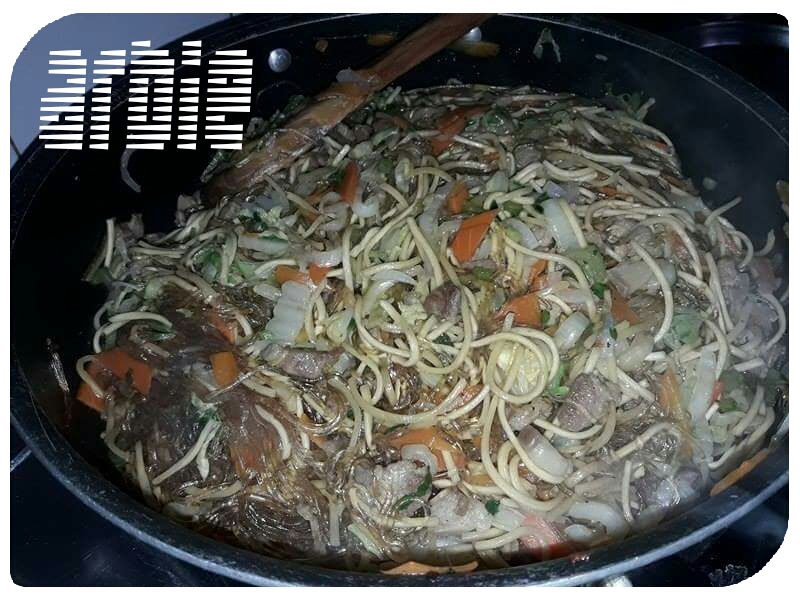 Philippines
February 6, 2017 3:31am CST
The two workers my mother hired to put up the posts are here. And when they work at home, it is our responsibility to provide them their snacks. This morning, we bought rice cakes, banana fritters and softdrinks for their snack at the market. I asked my mother what we're going to give them this afternoon and she just thought of buying bread but I suggested that I will cook pancit(noodles- vermicelli with egg noodles) and she agreed. Actually she planned to buy cooked pancit this morning but the canteens already ran out of it so I just told her I will cook this afternoon. So, we also bought ingredients and after we had our lunch, I prepared the ingredients and started cooking. At 3:00, I was done cooking. We served them their snacks at 3:30 and we also ate the pancit.
8 responses

• Philippines
6 Feb 17
Really? Hihihi! I also love "Lucky Me" hihihi

• Philippines
6 Feb 17
@brokenbee
yeah I am a lazy cook


• Philippines
6 Feb 17
@AkoPinay
Hmmm But you know how to cook, right?




• Philippines
6 Feb 17
Usually, what do you add to your noodles? I love it when it has kikiam and fishballs, it tastes good to me.

• Philippines
6 Feb 17
I only added a little pork. Sometimes we also add squid balls but we were not able to buy a while ago.

• Philippines
6 Feb 17

• Philippines
6 Feb 17


• Philippines
7 Feb 17
i also cook pansit but with simple ingredients only and my pansit has he distinct taste that it gets consumed in just one meal. even when i prepare vermicelli with corned beef, it is for just one meal only. have you sent me a share of the pansit on PayPal, hija? i am hungry now. quick,quick,quick.


• Philippines
7 Feb 17
Better luck next time Ate. Hahahaha!

It's gone with the wind. LOL

• Philippines
7 Feb 17
@brokenbee
ngek. where has all the friendship since bubblews days gone? gone with the wind? nyahaha! ys, i believe i can still taste your prepared dish next time hija

• Philippines
7 Feb 17
@ridingbet

hihihi Yup, next time Ate. Pramis! Hihihihi!

• United States
6 Feb 17
Some great snacking for the workers. I am sure they appreciate those snacks!!!


• Philippines
6 Feb 17
Hihihi yup! I think I just have to eat a little for dinner. I am still full.

• Philippines
6 Feb 17
You really know how to cook. I think you are a Pilipino because you give snacks after the hired help dine their job. We also hired help to do the laundry and cleaning the bathroom. We provide for her breakfast and lunch. We also provide fare plus the fee for her service. God bless.

• Philippines
6 Feb 17
Yes, I am a Filipina. We only provide their snacks. They go home for lunch and come back at 1 in the afternoon. I think they will come here again tomorrow.

• India
6 Feb 17
@brokenbee
Did you add vegetables or meat to the noodle?Lucky me is sort of instant noodles?Does it need much cooking?


• Philippines
6 Feb 17
Lucky Me is a brand of noodles here. That's not what I cooked this afternoon. What I cooked is vermicelli noodles or what we call sotanghon and I added egg noodles (canton). Yup, I added meat and veggies.