Weird Dream today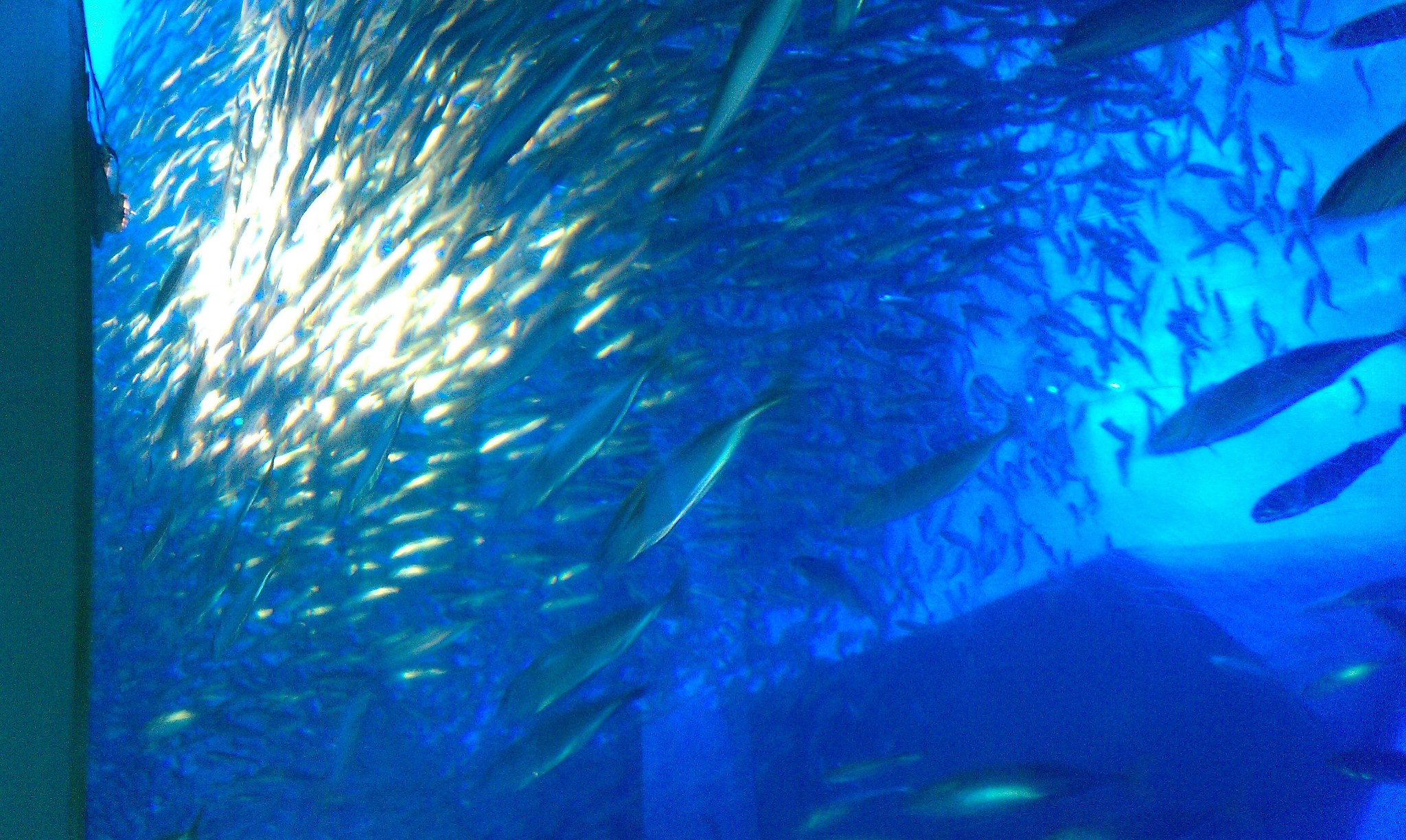 Centralia, Missouri
February 6, 2017 8:47am CST
I woke up at 6 am, then went back to sleep at 6:30 and slept until 8ish. Had a bad headache, so took something, and it got better as I slept. But while I slept I had the oddest dream. I was stuck in a lab of some kind underground. It was an old lab, and I got the feeling I had been there asleep for a very long time. The lab didn't look like it was in use, but later I figured out it did have monitors on it, because people came after me after I got out. When I got out I was in a massive underground cave system with traps. I could see the traps, and was very athletic and could avoid them. I could, and had to often, shape shift into random animals to do so. I remember being all kinds of things, like an elephant (fun), a rhino (really hard to move around, like being in a tank in a one car garage). I got out and befriended a family, think they were many generations younger relatives. I guess I was a human that wasn't anymore, who'd been experimented on, and then the project was abandoned, but they couldn't destroy me, so they tried to put me deep asleep and jail me, but I woke up. The family didn't know this, they just saw a young woman in need. But they started coming for me. I taught the kids of the family (never saw the adults), how to get into the caves, and some rooms with traps, and how to avoid the traps. We set up bolt holes, and food supplies and places to stay and stuff. Occasionally the bad people's minions would find me, I'd lead them into traps and they'd either be killed, or I'd offer to rescue them if they quit and never came back. I wasn't a monster, even though they'd apparently turned me into a sort of one. Oh and I was really good with weapons, especially swords. Used those a few times too.
7 responses

• Green Bay, Wisconsin
6 Feb 17
Okay, you got yourself a story out of that dream. So you better start writing. It's no worse than a lot of other movies out there that are taking audiences by storm. I'm glad your headache is gone.

• Centralia, Missouri
6 Feb 17
lol you think so too? It almost felt like another NANO idea. well it came back, I have to move slowly and stay calm or it spikes up again.

• Green Bay, Wisconsin
9 Feb 17
@Jessicalynnt
I hope you have this written down somewhere besides here. It would make a good NANO project.

• Centralia, Missouri
9 Feb 17
@just4him
I have not, but at least the outline is here, I am thinking it might be a NANO


• United States
9 Feb 17
Wow whatever chemical you took for the headache sure did play havoc on your Circadian Rhythm

• United States
9 Feb 17
@Jessicalynnt
well that is naproxen sodium and it does raise blood pressure but really should NOT have given you a weird dream, hmmmm

• Centralia, Missouri
10 Feb 17
@enlightenedpsych2
prob whatever I watched that day, or just my mind, I have weird dreams a ton to be honest, some I remember, and some I dont


• Genova, Italy
6 Feb 17
It could be that you have seen a horror movie, or playing a video game days before? You know everything remains in our subconscious!

• Centralia, Missouri
7 Feb 17
hmmn, I cant remember what we watched that night, but it is possible. Planet of the Apes remake maybe, so that would make sense

• Genova, Italy
7 Feb 17
@Jessicalynnt
Then you see the next time to avoid seeing these movies for not having nightmares. Once a time I also had this problem, I would have succeeded.

• Centralia, Missouri
7 Feb 17
@alberello75
well this dream didnt bother me,I am a bit sad I didnt see the ending of it


• United States
6 Feb 17
Dang! That is one very vivid dream. Seems like a really good short story to me. Or, a novel perhaps.

• Centralia, Missouri
6 Feb 17
I pondered that, it is an interesting idea isnt it?

• United States
6 Feb 17

• Centralia, Missouri
7 Feb 17
@Corbin5
well I am glad I wrote it down then, dreams tend to fade fast



• Centralia, Missouri
7 Feb 17
wait I did? Please not by marrying Trump. -shudders- would rather marry my shoe.

• Bunbury, Australia
7 Feb 17
That is one very strange dream! Were you pleased to wake up?

• Centralia, Missouri
7 Feb 17
nope, I wanted to see where it was going