"I See You Are Using Ad Blocker"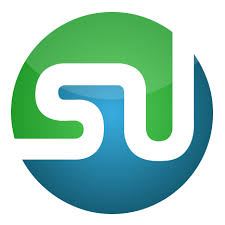 Kingston, Jamaica
February 6, 2017 8:58am CST
I use Stumbleupon; not as much as I did when it first came out and was so fantastic, but every other day or so. This is a site where you join, enter your likes and get to push the 'Stumble' button, and site after site is available. All sorts of sites you never knew existed, with all kinds of information you never thought about. Some pages you read, you go on and on, others, you push the Stumble button before they even load. One of the funniest things is when you go to a page which gives you some banner about Ad Block. I don't know what it says exactly, because after I read the first seven words, I push Stumble.
1 response

• United States
6 Feb 17
I have not used Stumbleupon in a very long time. Not sure why, but once I go there, I am addicted.

• Dallas, Texas
14 Feb 17
Do they keep track of your book marks or favorites in your browser history? Just asking.

Web Apps Search for Data Management Matthew Guay on March 31st 2011 Tweet Check out the best Data Management Apps on GetApp Today, there's never a lack of new things to see and read online. In fact, the biggest problem is keeping up with the stuff you real

• Kingston, Jamaica
14 Feb 17