Persistance payed off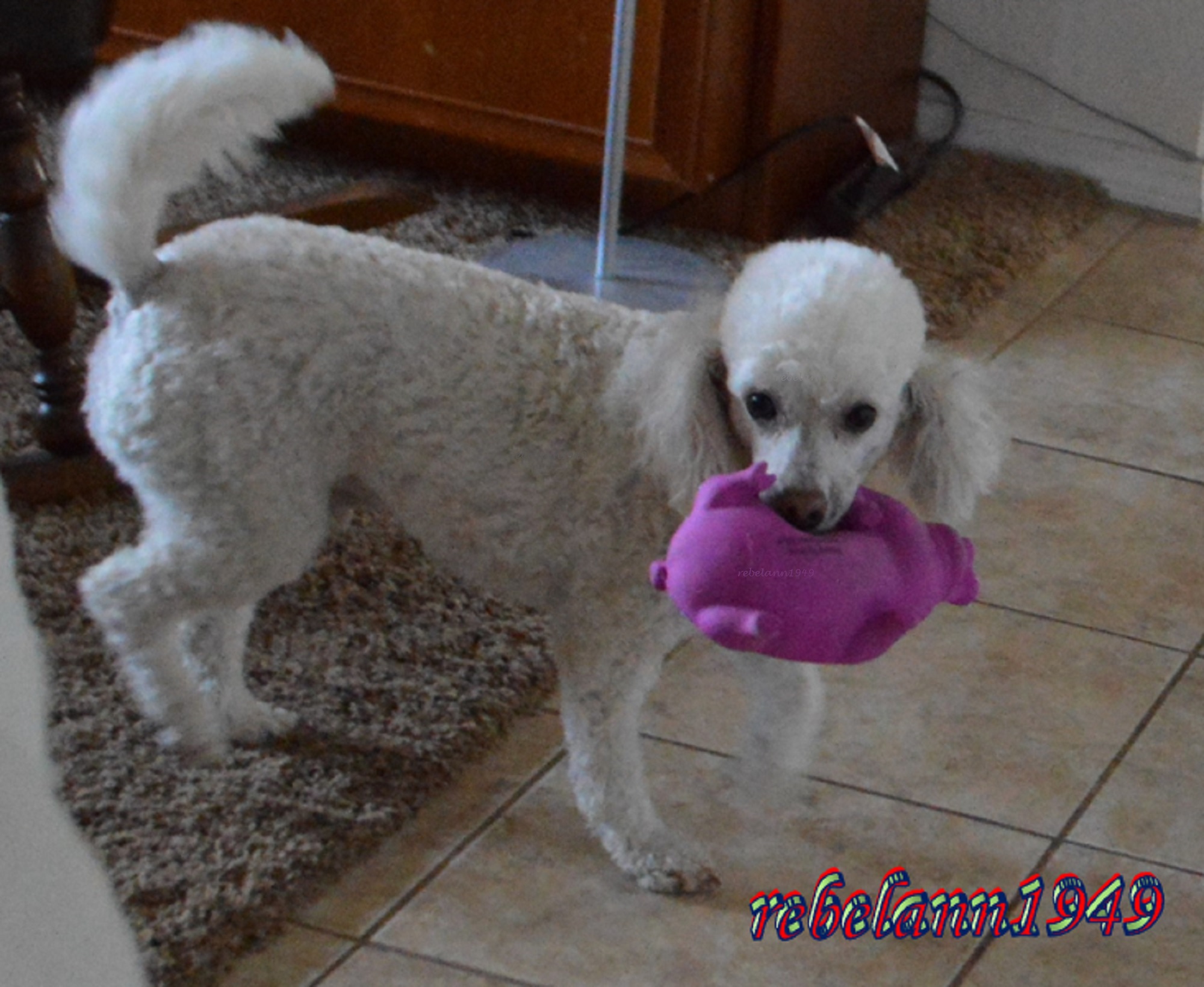 El Paso, Texas
February 6, 2017 7:02pm CST
Just like all those lil terriers Tayler is very persistent. He loves to run around barking at whoever has what he decided he wants. This funny lil character always wants whatever Cody or Flynn happen to be playing with and that's when the barking starts. Mr Flynn is quick to walk away and let Tayler have whatever it is he wants but not Cody, he just eggs Tayler on. Well, Tayler got lucky, he barked at Mr Flynn long enough for him to walk away from the toy, now he has it. Isn't that a happy poodle?
7 responses

• Green Bay, Wisconsin
7 Feb 17
Yes he is, and I see he's not dropping it so the others can pick it up on him.

• El Paso, Texas
7 Feb 17
He wanted to be chased but neither of the others wanted to do a whole lot of running. Such an energetic little guy.

• Green Bay, Wisconsin
10 Feb 17
@rebelann
It's good he can have so much fun yet.

• El Paso, Texas
10 Feb 17
Oh yes
@just4him
all three are pretty active given the two bigger dogs are upwards of 7 years old. I have no idea how old Tayler is but I know he isn't that young either.

• United States
8 Feb 17

Poodles are demanding like that. Do you ever take Ally over to play with the fellas?

• El Paso, Texas
8 Feb 17
Not yet, I'm not sure she'd be that responsive or even friendly for that matter.

• Greece
7 Feb 17
And rather a clever one I believe. He has learned how to intimidate the others rather successfully. Is he the smallest?

• India
7 Feb 17
That's the spirit. We should all learn a lesson from this. Unless there is persistence life will be fruitless.

• El Paso, Texas
7 Feb 17
Yes, I see point ..... from now on I'll try to be more like a poodle


• Winston Salem, North Carolina
7 Feb 17
Fur babies are very entertaining, aren't they?

• El Paso, Texas
7 Feb 17
Yes they are, it was so much fun I just wish I knew if Ally would have had fun with them, I'd have loved to take her with me one day.


• El Paso, Texas
7 Feb 17
Yes .... or, as in this case .... he who barks the longest. It was a riot to say the least.


• El Paso, Texas
7 Feb 17
Yeah, so did I. I guess I should be glad my pup didn't like it, Carol called me early this morning to let me hear what woke them up ..... at least she was laughing.