What eighty dollars got me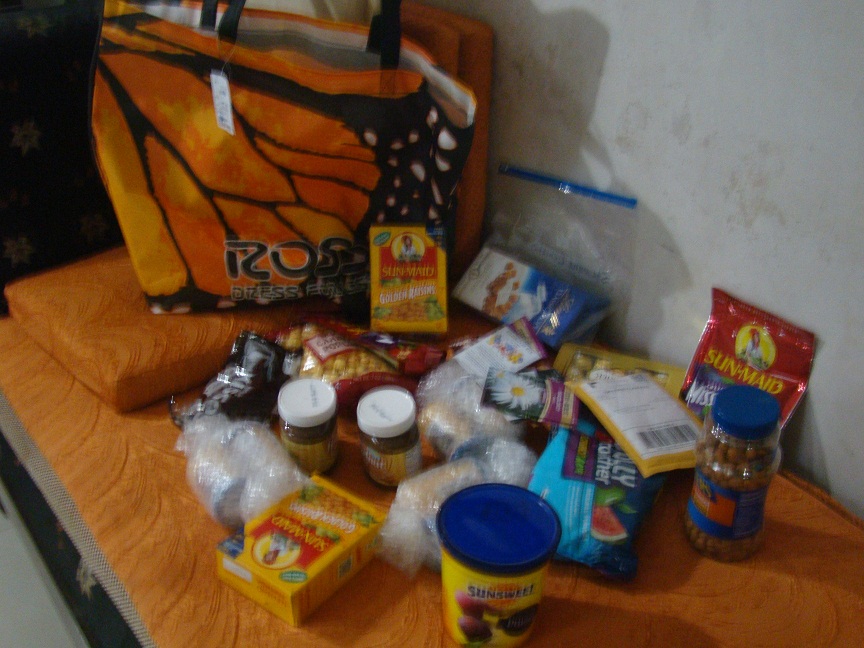 India
February 8, 2017 9:46pm CST
After my foreign holiday I was left with 100 dollars which I had kept in my safe. For some reason I just could not trace it. I thought I had lost it for good. But as good luck would have it I found it among papers that I was planning to discard. I must have cleared my cupboard and by mistake it must have got mixed up there. My neighbour was leaving for the US to spend some time with her daughter. She asked me if I needed anything. I suddenly thought of this money and requested her if she could get me some things a list of which I emailed to her daughter. I got almost all what I had ordered for. I even got a balance of 20 dollars which I wanted her to spend for herself but she did not. What would you buy if you had eighty dollars to spare?
10 responses

• Garden Grove, California
9 Feb 17
oh thats su easy one good warm jacket in purple and one sharp rain coat and if there was money 'left about six pairs of new panties that was an easy one.

• India
9 Feb 17
I did not know second hand panties were also available


• India
9 Feb 17
@allknowing
When you found that $100 did you feel like you have won a lottery?

• India
10 Feb 17
Actually it was my guest - my niece - who was helping me get rid of trash that found it!! You can imagine my joy.

• India
11 Feb 17
@allknowing
Now I wonder,if you were getting rid of the trash alone would you have thrown out the money too.

• India
12 Feb 17
@silvermist
Pribably I would

since I had already given up finding it.


• United States
9 Feb 17
First, how lucky you found that money you thought you lost! You got some nice goodies there - I see many items I recognize

. What did you not get? If I had 80 dollars to spare (meaning I don't need to put it towards a necessity), I would put it towards an activity we could do as a family . . . maybe movies, a nice dinner, or a trip to a museum.


• India
9 Feb 17
I had asked for some flower seeds and certain kind of chocolates. I did not like the figs that I got. So you would not want to spend a bit of it for buying anything just for you..

• United States
9 Feb 17
@allknowing
Oh no - how were the figs? I prefer fresh over the dried ones. I wouldn't mind spending for a family activity as I would be included anyway to join in on the fun. But since you're asking . . . if I were to spend it just for me . . . then I'd have to say I would go to a used book store and find me some cool books! $80 would get a lot!

• India
9 Feb 17
@much2say
I did not know you like to read. Never do that when I am around as I would disturb you. Reading is not my hobby (lol)


• Pamplona, Spain
9 Feb 17
Some new clothes desperate I am to buy some. Saying no more than that. They would already be spent very much afraid. Are those the things you asked for in the photo?

• India
10 Feb 17
Yes those are the things in the photo that I had asked for.

• Pamplona, Spain
10 Feb 17
@allknowing
I don´t know anyone who would bring me all that but once when I was having my first Baby a lovely Woman from near to where I was born bought me some Shredded Wheat and a Guinness and a Newspaper back with her as a Present something that I did not expect and her Mother In Law used to feed me with lovely bits of Dinner she was making as I was being ill all the time. I asked for none but I got them and I love the both of them still.

• India
10 Feb 17


• Bunbury, Australia
9 Feb 17
I can't imagine what I would spend it on but I'm glad you were able to get some items.

• India
9 Feb 17
Specially when I thought I had lost those dollars that came as a bounty

• Bunbury, Australia
9 Feb 17
@allknowing
Yes, of course. I forgot that you thought you had lost it.

•
7 Feb
I deal in shekels here in Israel.


• India
10 Feb 17
As I said that would be an unexpected find. Surely you would want to remember?

• United States
9 Feb 17
I would want it on a bill for the next months cycle.