Crazy pets working together, my crazy comedy show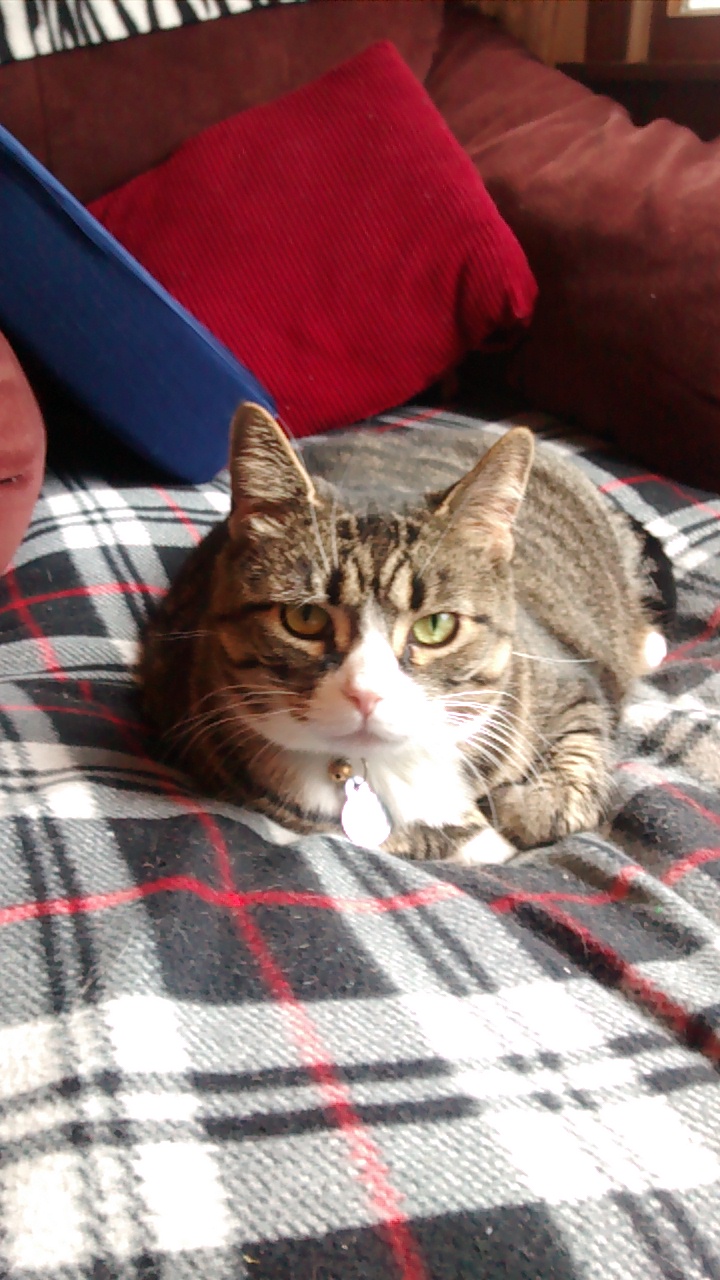 Melbourne, Florida
February 8, 2017 10:06pm CST
When my kids were young, after buying a new home, my husband and I thought the kids would like a puppy. For Christmas, the first year we lived in the new house, my husband came home with a 5 week old Sheltie. For people that do not know what breed that is, it is a miniature Collie. My kids were 4 and 5 1/2. They loved her. As years went on, our animals grew and grew. We had adopted kittens and they had litters and we ended up keeping one from that litter. We then bought a 6 week old Newfoundland. They are the dogs that look like big bears. A few years later I went to the dog show in New York City and ended up hearing about Newfoundland's that were in rescue shelters. I had to get one. She was 8 years old and very overweight. All the animals got along very well together, in fact, the first cat we ever got was a pro at opening the closet door under the sink and when she did that, the Sheltie would get her nose in the closet and pull out dog bones that were in a box. We had a real comedy show with all of them and now I am retired and have no animals. I do miss not having one or two pets but it wouldn't be right as we travel a lot and I would not leave them with anyone or any place.
4 responses

• India
9 Feb 17
You did the right thing by not having pets as socialising and pets do not go hand in hand. I do not socialise just because I have Preiti to care for.

• Melbourne, Florida
10 Feb 17
What kind of animal is Preiti?

• India
11 Feb 17

• Melbourne, Florida
12 Feb 17
@allknowing
It is great to have pets. I do miss that but I know it is not the time for me to have any. I do visit my daughters cat, which is 11 years old and the cockatiel that my grandson has had for about 6 years. He is funny as he doesn't stop talking to us when we get there. He will start whistling New York, New York as my husband use to be in a drum corps and they played that.



• Melbourne, Florida
10 Feb 17
That is smart. That is where we are now. It wouldn't be right for the animals although I do miss having them.

• Melbourne, Florida
12 Feb 17

• Bunbury, Australia
9 Feb 17
We don't have a cat any more for the same reason and I also wouldn't want it killing our small birds.

• Melbourne, Florida
10 Feb 17
I had cats and birds at the same time and the cats never went after the birds. The dogs never went after the cats either.

• Houston, Texas
9 Feb 17
It looks so lovely .I like lovely dog and cat too .