Songs That Get Stuck In My Head # 2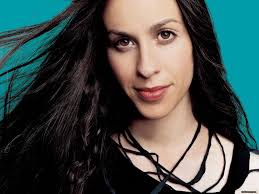 United States
February 9, 2017 10:08am CST
Coming in at number two song that gets stuck in my head is by Alanis Morissette, the song Ironic. It was released in the mid 1990's from her album Jagged Little Pill. The album launched her career. After it she took time off because of all the touring that she had done. She said in an interview once she wasn't prepared for all the things that came along with having a hit album. The demands on her time, no privacy anymore things of that nature. The chorus is what gets stuck in my head; It's like rain on your wedding day It's a free ride when you've already paid It's the good advice that you just didn't take Who would've thought, it figures picture from google pictures.
5 responses

• Banks, Oregon
9 Feb 17
Great choice I remember seeing that one on MTV all the time, also hearing it on the radio.

• Los Angeles, California
9 Feb 17
She was sort of a one album wonder with Jagged Little Pill.


• Philippines
9 Feb 17
I wonder where she is right now. I guess only God can put as at ease and contentment in our hearts. Though Iam not saying that she is not contented or can't handle everything fine... It is just reminded me of so many successful people before and nowadays are having a great struggle for there is no satisfaction in their heart and wondering why they feel so empty. But as there Bible says only GID can give us contentment.

• United States
9 Feb 17
Haven't heard anything from her in quite a while. She sure does have talent.