Hacked?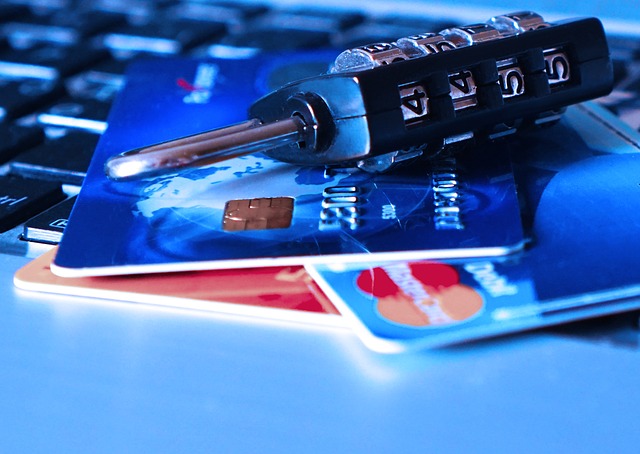 Paso Robles, California
February 10, 2017 2:18am CST
Someone has been using my Amazon credit card today, and it wasn't me. It wasn't my husband, either. The thief charged over a thousand dollars. My husband got some text messages from the bank on his phone and asked me about them. I had made one small charge at a supplement company while the thief was busy buying furniture and shopping at Home Depot. After looking at the text messages, I check our account and saw the fresh charges. I called the fraud department and confirmed we had not made those charges. Chase Bank closed the account and closed that account. They I should get my replacement card tomorrow. Then I have to call everyone that charges my card on a repeating basis and give them the new number. I'm thankful my bank caught this so quickly and contacted us do we could verify it was fraud. I pity the stores that will get those large chargebacks. I assume the purchases were made online and the merchandise hasn't been shipped yet, so they probably won't lose the merchandise. They will have to pay charge-back fees. Have you ever had a credit card or bank account compromised or your identity stolen? I'm wondering how anyone got hold of my card number.
7 responses

•
10 Feb 17
That's a sad experience that you wen't through. But I have heard of good things about chase. I used to deal with card info in the previous company that I worked with. And although we also use strict tools from our company itself which deletes all card and customer info after submitting them, we also have to undergo verification with chase if the customer charges a huge sum.


•
10 Feb 17
@bagarad
maybe you have encountered a phishing site. They suck personal information.

• Paso Robles, California
10 Feb 17
@jainaproudmoore
I'm very careful online. I can usually smell a phishing scheme from miles away.

•
11 Feb 17
@bagarad
I wonder how the thief got hold of your info? They must be that terrible. Grr!



• Paso Robles, California
10 Feb 17
That's what I'm thinking.

• India
11 Feb 17
Could this be possible if we have our credit/debit card numbers kept alive with shopping sites - just a thought.

• Paso Robles, California
11 Feb 17
Could you rephrase your question? I'm not sure I understand. Could what be possible? What do you mean by keeping the numbers alive with shopping sites?

• India
11 Feb 17
@bagarad
When we make payments some sites would already have our debit/credit card numbers where we would have to just fill up the password and the 3D secure number, which means some information on our cards would be already known

• Paso Robles, California
11 Feb 17


• United States
10 Feb 17
We haven't been stolen from yet. We do very little shopping with our debit card and we don't use credit cards. Our way has always been if we can't walk into the store and purchase it with cash or a check, we don't need it yet. Thankful your bank was able to catch it so quickly and help you and the stores affected by who ever stole your numbers. I'm sorry that you have to go through that. Have a blessed day

• Paso Robles, California
10 Feb 17
I'm the opposite. I won't get a debit card. If someone steals my credit card, my loss is limited. If someone gets hold of a debit card, my entire bank account could disappear.

• United States
11 Feb 17
@bagarad
Ours has a limit on it. We could'nt use it the other week when we bought tires for our car. And bank will contact us if suspicious activity appears. We seldom use it. Cash or checks is our first choice.

• Paso Robles, California
11 Feb 17
@Dena91
When I'm going to leave town and need to use a credit card for travel expenses, I call my bank first to let them know where I'm going so they will authorize my lodging and meal charges.


• India
18 Feb 17
@bagarad
This is really unfortunate.As he may have furnished his address for delivery of goods,was the thief caught?

• Paso Robles, California
18 Feb 17
I'll never know, since only those at the bank will probably find out.

• India
20 Feb 17
@bagarad
But it would have been nice to know.

• Paso Robles, California
20 Feb 17

• United Kingdom
10 Feb 17
I have been a victim of credit card fraud twice. It felt so stressful at the time but thankfully it was all sorted out in the end. The bank gave me all of the money back. I'm quite paranoid about security now and check all of my accounts at least weekly.

• Paso Robles, California
10 Feb 17
I guess I should check the other credit card I use online, though I only use it rarely.

• Canada
10 Feb 17
A few years ago all four of our local banks had a mess to clean up. Over the weekend hundreds of cards had been compromised(probably at a local convenience store). My husbands was, my daughter had two cards compromised but my card was okay...I had accidently left it in the ATM at the bank on Friday night and the card was cancelled. The banks are often rally quick to notice unusual activity.

• Paso Robles, California
10 Feb 17
I'm assuming they could see that the IP address I was placing my order from was different that that used by the crooks. They also have access to my buying record and know that I buy at Amazon and have never used this card to shop at Home Depot, since we have a Home Depot card. We've never made a purchase from online furniture store.