Quick thoughts 2/10/17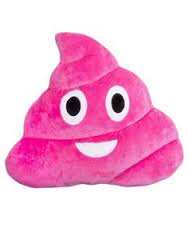 Wausau, Wisconsin
February 10, 2017 10:27pm CST
So I am excited for tomorrow morning sometime when the mail comes. I get my new iPhone 6 (128gb) and I am happy to be back with Team iPhone. Androids stall out and are too slow for me. My husband isn't happy but is anyways because he knows I hate Androids and wanted to go back to iPhone. Now that I am getting what I want, I am going to catch up on bills with my earnings and sales. I promised one months of earnings or $100 but I think I am going to still save for family fun days. I wish we would get our house soon but the new landlord is dinking around and its irritating me. I have on and off offers on Poshmark but wish sales would pull through. I know I have a couple people that want to order so hopefully they fix their payment issues. Would have made $28 today if a lady wasn't having payment issues lol. Oh well. I am going to keep adding stuff, sharing and tons of following. Sales will pick up. They slowly are now anyways. Well, gonna go for the moment. Later.
6 responses

• United States
11 Feb 17
Good to hear your phone will come tomorrow! I think Poshmark has been up since last night?

• Wausau, Wisconsin
13 Feb 17
yeppers it is. it has been crashing the last few days

• Roseburg, Oregon
11 Feb 17
I hope you get your new house soon and make lots of sales.

• Wausau, Wisconsin
13 Feb 17
i hope so too. i hope for some luck this week

• Prairieville, Louisiana
11 Feb 17
I am glad you got 128 go that is the size of my iPad mini 4.How much did your iPhone cost?

• Wausau, Wisconsin
11 Feb 17
right. i got a good deal. $250 for the iphone, $10 for tempered screen protector, $10 for case and now i have to fork out extra $10 for new sim card so $280 total.

• India
11 Feb 17
@carebear29
Hope you get your iPhone in today's mail.Hope your business picks up.

• United States
11 Feb 17
Good luck with your business. I have never had an iphone but wanted one and was supposed to get one for Christmas, but like that lady ....payment problems!