Being a (real) mom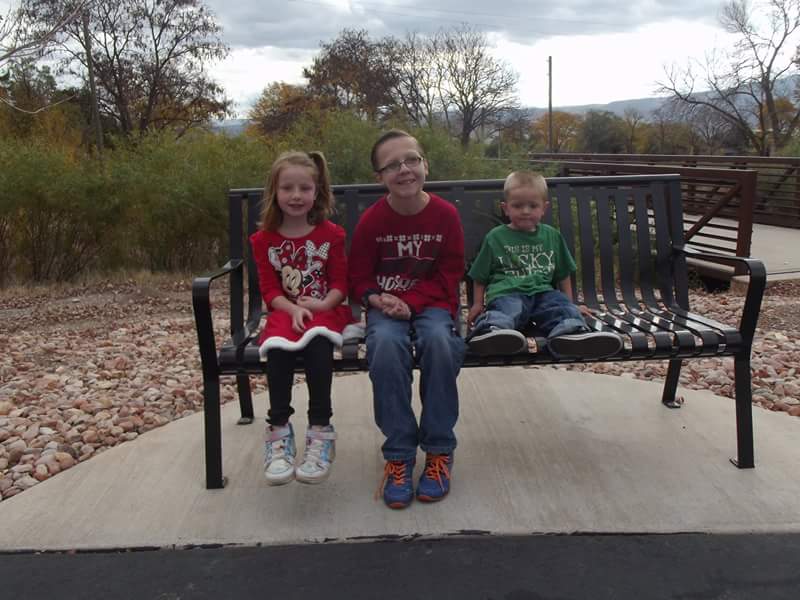 Richfield, Utah
February 13, 2017 1:54pm CST
I am a mom. I am a mom to three kids (1 of which at this time is under the age of 5) They are pretty awesome when they do listen once in awhile. However, that being said, while I love my kids dearly and would do anything for them, I.hate.being.a.mom. There I've said it. First of all, I live in freaking middle of nowhere Utah where it seems like there are way to many freaking sanctimommies out there. Yes, I am LDS, but I'm a misfit. I fit no mold whatsoever ( I will elaborate on that one at a later time). Anywho, back to being a real mom. I don't helicopter my kids, I let them do thier own thing. I swear (keeping it cleaned up for mylot, lol). I don't do mom things, like volunteer at my kids schools (closest thing to get to that is reading to thier class as part of my job as a librarian) . It drives me nuts when I can't do a single task start to finish without being interrupted. It drives me batcrap crazy when I just want an hour alone without a kid up my butt. But what really drives me madder than hop? (Shout out to my late grandma for that term). When people ask me if I'm having anymore kids, please just , stop! First of all, for me, 3 kids in 9 years is enough. I always knew I would never have a big family. I can't afford it. Plus I like my quiet too much. I don't know how some of these moms still do it. I get it, back in the olden days, big families were fine, but stuff was cheaper back then, things stretched farther back then, and there were actual farms back then. But mostly the biggest reason why I got my tubes tied at 32 the day after my youngest was born. I don't want to be one of those freaks still having babies in their 40s, plus I just don't do the baby thing very well, I just don't. I wanna travel after the kids are grown, I'm gonna be the traveling grandma, lol. Have caravan, will travel, lol. But even with all of my pissing and whining, at the end of the day, I totally love my kiddos. The priceless saving grace moments is the ones where they say something that will make you laugh, or to hear the belly giggle, or when they come up to you give you hugs and kisses and the heart melting, "I love you", or the real one that sends mommy bawling, the handmade out of wood welcome sign for the house exterior. (True story, my oldest son made that for me last year). Hope everyone is having an awesome day!



5 responses

• Richfield, Utah
13 Feb 17
The religious denomination the church of Jesus Christ of Latter Day Saints, also known as the mormon church

• Uzbekistan
13 Feb 17

• Richfield, Utah
13 Feb 17
@MALUSE
most do, just gotta research a bit



• Canada
14 Feb 17
You remind me of my mom. And she was a great mom. Her example taught us to find what we like to be passionate about, to enjoy life and to take care of ourselves! We all grew up to be awesome people.

We will be thinking of her (and our Dad) when we all get together at the ski hill this weekend.

• Richfield, Utah
14 Feb 17
Awesome and thanks! Live and carry on the legacy....

• Manahawkin, New Jersey
14 Feb 17
First of all your kids are beautiful. Second of all, you are a great mom. You had three kids and your life has great meaning. I feel your pain that being a mom (especially a stay at home mom) can make you go crazy. Give about three more years, your kids will be a sleepovers and friends houses all the time. You will get time to yourself time to do the things you want. My husband and I are taking off on weekends once our kids are of age. Possibly buying an RV or conversion van for our trips. P.S. My three year just interrupted me six times while I was writing this!

• Richfield, Utah
14 Feb 17
Lol, I know, right! My youngest turns 4 next month. My oldest just turned 13 last month, I know they will be gone before I know it. It's all good, I originally wrote this post 2 years ago on another site (that will be taken down soon because it got the readers it needed then. But I figured repost on here might help some other mom or dad that's going through the same thing. Thanks for commenting! And thanks for the compliment

• Philippines
14 Feb 17
I find your post amusing, not because of anything, but because you pretty much wrote what i feel being a mom myself. You just nailed my feelings into your words here. You know that wanting a lone time, but there is almost always a kid nagging. But i love my little girl as well. She is my life.

• Richfield, Utah
14 Feb 17
Awe thanks! I think most of us mommas can relate on some level cheers!


• United States
13 Feb 17
You sound like a very good mommy to me, although you're unconventional. It takes all kinds and I firmly believe that God puts children with the people they need as parents. I enjoyed my kids from pregnancy till they moved out but I, too, am a person who enjoys a LOT of alone time! And I told the kids that when they were old enough to understand, in a way that let them know that I didn't want to be away from them, I just wanted to be with myself. One of them enjoys being alone and the other is like his dad, he hates being alone. You are doing your children a favor when you don't hover!! They likely will be independent, confident, people who will rely on themselves before asking anyone else for help. And that's a mom's job, to prepare them for life and wave goodbye happily when they eagerly leave the nest.

• Richfield, Utah
13 Feb 17
Thank you, you're awesome, it makes me feel way better even on the bad days