Married at Valentine's Day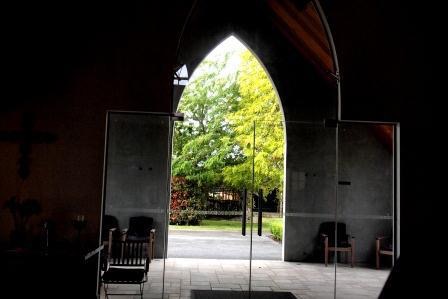 Canberra, Australia
February 14, 2017 12:36am CST
Yes, you read that right. I married for the wrong reasons, still married, waiting for it to become perfect. Hahaha! I was already 6 months pregnant when I proposed to the father of my child that if he wanted his name to be on the birth certificate then we have to make it legal. He agreed, no fancy engagement rings as I was saving for the birth of my daughter. I chose the date of St Valentine's so hubby would remember. I will never forget how bad he was with dates, can't readily remember his children's birthdays, he had 5. Our first argument was.. he forgot my birthday when I asked him one day, after knowing each other for a few months, we asked our birthdays when we met and I did remember his, but he forgot mine! Unforgivable, but obviously, I forgave him. Anyway, it was just a registry office civilian wedding. We were both divorced from our first spouses and we have 7 young kids between us, 5 for him and 2 for me. We're still together, despite our daughter being stillborn. It's now 21 years married, 25 years of friendship and still going. Are you good with dates?
8 responses

• Switzerland
14 Feb 17
I am very good with dates, I even remember those that are not important at all and I never miss to wish happy birthday to my friends, without checking the calendar. My husband remembers my birthday as he remembers very well the day we married, it's easy, 2 days after Christmas. Happy Anniversary to both of you.

• Canberra, Australia
14 Feb 17
Me too, I know my immediate family and close friends birthdays, those that are important to me. I keep a birthday book too. I'm glad that hubby remembers the dates that are important to you. Thank you for your greetings. I hope that you had a good day too.

• Switzerland
14 Feb 17
@vickyrose
It has been a pleasant day and soon we will go downstairs for our Valentine's Day dinner.

• Canberra, Australia
14 Feb 17


• Canberra, Australia
14 Feb 17
We're still together and still working it out. I hope you had a good Valentine's Day

•
14 Feb 17
Yes, I am good with dates. I always remember birthdays, anniversaries, holidays and other special occasions involving my parents and siblings.

• Canberra, Australia
14 Feb 17
That's really good to know.

• Philippines
14 Feb 17
i think here in the phils civil weddings are also preferred now. some dates i never forget, but some never ever stick. i have a sibling whose exact birthday i still can't memorize.

• Canberra, Australia
14 Feb 17
For the convenience, practicality and simplicity. I never believed in expensive grandious weddings, it doesn't guarantee wedding bliss.

• Prairieville, Louisiana
14 Feb 17
I have heard of people getting married on V Day.Jessie and Rebecca on Full House got married on Valentine's Day.

• Canberra, Australia
14 Feb 17
I guess it is a good date to get married.

• Bunbury, Australia
14 Feb 17
I know lots of men aren't good with dates but Vince is pretty good. He is a numbers man in a way having dealt with accounts and so on for most of his life.

• Canberra, Australia
14 Feb 17
Yes, hubby is one of them. He used to be a carpenter, should be good with numbers but not remembering birthdays. I'm glad that you're married to someone who is.