Valentine's Day or just a normal day..?

Finland
February 14, 2017 1:03pm CST
I have never really celebrate Valentine's Day but it's nice way to be romantic or just tell your friends how much you appreciate them. Today I was so busy couldn't have time to myLot much but now I got nothing but time

Busy day at school found another problem with a motorcycle what I'm working on. When I get home I eat and then went to gym. I spend there about 2 hours and I see some progress happening

Feels good to know that I'm not wasting my time and money for gym. So that's how I spend my Tuesday. Did you celebrate Valentine's Day somehow?
4 responses

• United States
14 Feb 17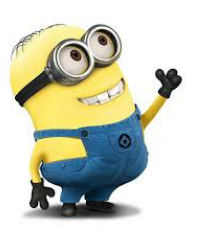 @gegethemechanic
I'm not big on Valentine's Day. This year, I'm alone with my little toy poodle. I am looking forward to tonights episode of NBC's new dramedy, "This Is Us" tonight. Anyways, Happy Valentine's Day! Anyways, it's always nice to meet another Finn.

• Finland
14 Feb 17
Sounds like a nice and cool day

are you from Finland too?

• United States
14 Feb 17
@GegeTheMechanic
. I'm a second (Dad's side) and third (Mom's) generation Finnish American. It's ben my dream to go to Findland someday.

• Finland
14 Feb 17
@flpoolbum
oh cool nice to meet you! It would be great for you to visit here and see your roots

• Italy
14 Feb 17
I heard Valentine's Day in Finland is also about friendship.
Which sounds somehow strange elsewhere.
Well, you had a really productive day, that's great to hear.


• Finland
15 Feb 17
Yes even the translation mean friendship day


• Uzbekistan
14 Feb 17
Luckily, I live in a country where Valentine's Day isn't a traditional festivity. It's only been pushed on us in recent years by florists and producers of sweets and superfluous knickknack. I'm not affected by it the least bit and don't know anyone who is.

• Finland
14 Feb 17
Alright that's cool. I know some people who like to celebrate it for example my best friend get engaged last years Valentine's Day