Isn't that a good reply???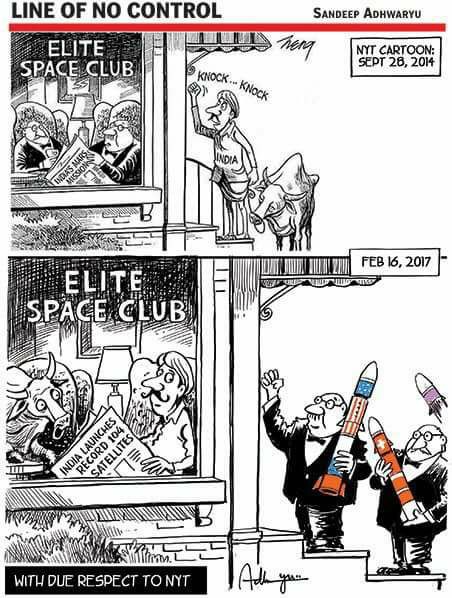 February 16, 2017 8:27pm CST
I just came across this Times of India cartoon which gives a fitting reply to the NYT cartoon mocking the Indians' Mars mission way back in 2014. The new cartoon depiction gives a slap on their face, the timing is just perfect aince India has launched
1 response

• United States
17 Feb 17

•
17 Feb 17
I dont know what hppened. How about now??? I have posted it again

•
18 Feb 17
Looks like there was some issue while i was submitting. This post. It looks incomplete. Pls read my complete post.