How I Make $60 A Month On Swagbucks, Inbox Dollars, Perk Tv, & MyLot!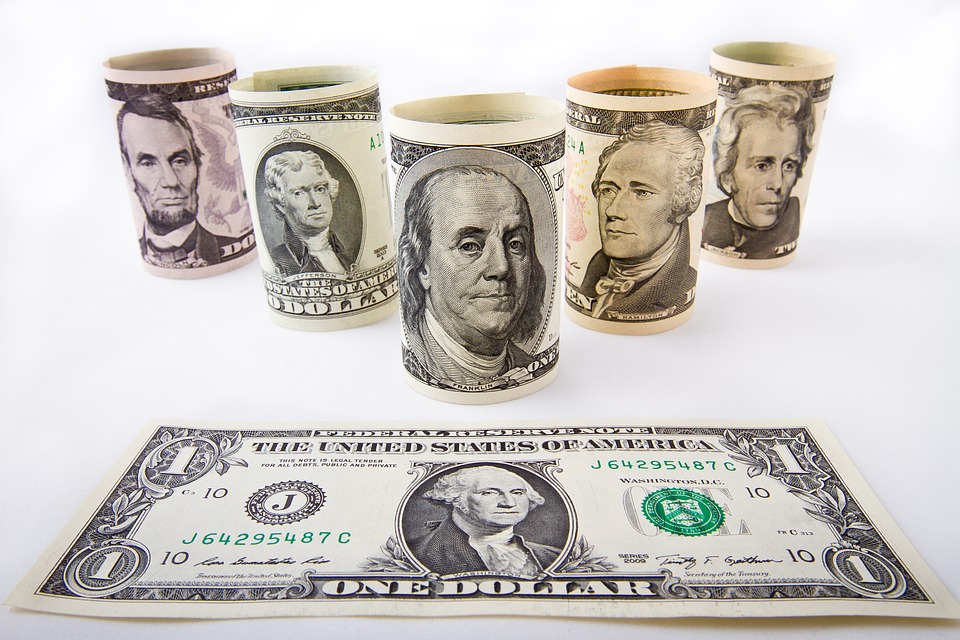 Manahawkin, New Jersey
February 17, 2017 7:43am CST
I know everybody on this awesome site is interested in making extra money on-line without putting too much effort into it. I make $60 a month combined on Swagbucks, Inbox Dollars, MyLot, & Perk TV. Here is my daily routine, it' works for me – I play the maximum amount of 10 videos on my Iphone on Swagbucks. By the time I get home from Dropping my daughter off at school it's finished. I also do all of my internet searches and shopping through Swagbucks. The amount's to about .15 cents per day. Next I run videos through the Watch & Earn program on Inbox Dollars. My husband and I both have an account so I am able to make $1 per day. Here on MyLot, I try to post about four quality posts. In addition to that I spend about five minutes responding to other people's posts. I am not going to disclose how much I make on this site. Last but not least, I run Perk TV videos all night on my Iphone and make about .30 cents per night. All of these activities add up to about $60 per month. Running the videos don't take any work at all. Creating and responding to posts on MyLot for 15 minutes per day is something that I enjoy to do. I do not waste time on-line responding to e-mails all day, browsing useless information, and playing games. This free's up a lot of time during my day to meaningful things with my life. When I get rewarded my $60 per month, I slap it right onto the principal balance of my mortgage. It's puts me much closer to my dream of becoming financially free. What is your daily routine of money making sites? How much do you make on other sites?
10 responses

• Canada
17 Feb 17
I use Swagbucks for searches and I do the surveys when I feel like it. I do some other survey sites when I have time. But no running videos, that would require paying a lot more for internet and wouldn't make any sense. Swagbucks and myLot are the only sites I really use. Sometimes I write short pieces for Zemandi. But have not done that lately.

• United States
19 Feb 17
what type of internet do you have that the wifi wouldn't be unlimited? I would hate that!! I depend highly on my swagbucks earnings and the majority of it comes from watching videos on the button from the side of my screen and running all 6 of the apps.

• United States
20 Feb 17
@paigea
I guess we don't have any packages here that aren't unlimited. Hubby recently went down to the lowest speed to cut down the cable bill. So far I've not noticed a difference over the $39 compared to the $89 we were paying each month.


• United Kingdom
17 Feb 17
I make most of my money online via proofreading. My daily routine: log into the site where I proofread and wait for work to come in, while doing other things in-between. My new daily routine: in addition to the above, check Prolific Academic for surveys and uTest for testing tasks. How much I make: - Proofreading: It varies. Most I made last year in one month was around $280. Least was roughly $60. Last month, I made $195. Have made $111 so far this month. - Prolific Academic/uTest: Haven't used them in a while, so can't give you a figure. Started using Prolific again recently. Minimum payout's £5.00. I'm over halfway there.

• Wausau, Wisconsin
16 Mar 17
message me. im interested

• United States
19 Feb 17
I run all 6 of the swagbucks apps...hoping each day to reach the limit on each one. I have one app on my plan phone, one on a non-plan phone, and then the other 4 on the other non-plan phone. I also run the swagbucks button videos on the side of my screen at all times. With the changes there I have yet to be able to reach the minimum points in a day. I have one phone that I try to run perktv on all the time as well as turn it on both of my tablets when I go to bed. You can have more than one account at inboxdollars in a household?? Not that it matters I guess. I got hubby to sign up for swagbucks but he soon gave up on just running the one app for videos. He could have at least stayed with it until he had enough to cash in for the $25 paypal. Here I don't make the minimum each month because I don't spend the time here to do so.

• Ponce De Leon, Florida
28 Mar 17
Right now, the majority of my online activties are here or posting reviews on Viewpoints. I also spend time on Superpay, as well as Swag.

• Ponce De Leon, Florida
28 Mar 17
Right now, the majority of my online activties are here or posting reviews on Viewpoints. I also spend time on Superpay, as well as Swag.

• United States
17 Feb 17
We use all of them as well. Mike keeps the record of how much we make from them. I may ask him what we get per month. Every bit helps.