I am guinea-pigging myself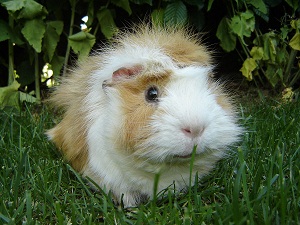 India
February 18, 2017 9:29pm CST
I have great trust in Homoeopathy and take it regularly. I also surf for information online and also own the Materia Medica.. I just discovered a tissue remedy which works in multifarious ways doing away with the need to take different remedies for specific health issues. Since homoeopathy has no side effects I am safe. I have a few health issues though not serious, nothing like getting rid of them with just one remedy. Keeping my fingers crossed. Do you dare experiment?
6 responses

• Garden Grove, California
19 Feb 17
noi I have a great doctor and I do not experiment ' witb my own health as I am a diabetic

• India
19 Feb 17
I do have doctors. I go to them for diagnosis and then choose homoeopathy (lol)

• United States
19 Feb 17
I have doctors as well and I have told them that the meds that they are giving me don't work and that I rather use natural methods and they say that they understand and tell me more natural ways to help me with my illnesses.

• India
19 Feb 17
@dfollin
I believe in the holistic approach. Sometimes we have to rely on doctors but not always.


• Philippines
19 Feb 17
tissue remedy? why? what happened? (sorry i haven't been here lately)

• India
19 Feb 17
It is a kind of tonic that provides basic elements to the body.

• Philippines
19 Feb 17
@allknowing
i see. hope it works for whatever ails you.

• United States
19 Feb 17
I trust natural remedies before I will trust all that FDA stuff

After I was diagnosed with Arthritis in my legs, Fibromyalgia, Siatica and Plantar Faciatis among other things that I already had before. The doctors prescribed me medicines that did not work. I changed to using natural remedies.


• India
19 Feb 17
Were they homoeopathic medicines or any other?

• United States
19 Feb 17
@allknowing
No, I have not been able to go to a Homoeopathic doctor yet. They were other types of FDA medicines.

• Philippines
19 Feb 17
Tell us if it works. I sometimes self-medicate when it is not serious and I can't go see a doctor.

• India
19 Feb 17
Doctors make it worse sometimes (lol)

• Roseburg, Oregon
19 Feb 17
I hope it all works out for you.