They are still blooming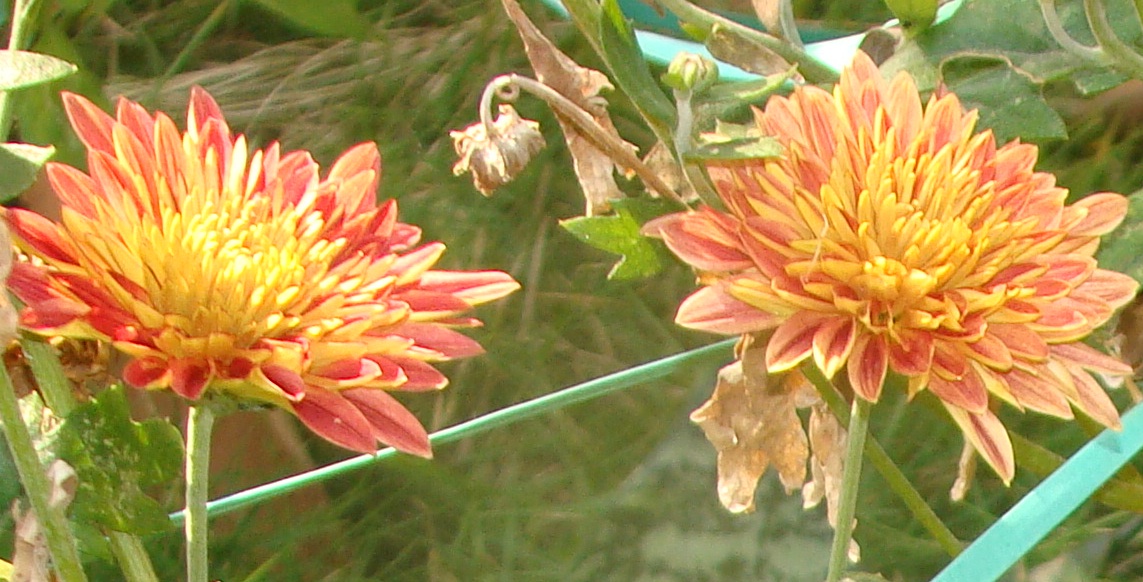 India
February 19, 2017 7:14pm CST
Chrysanthemums do well in winter and that is why see them in full bloom during Christmas time. We are in the third week of February and they are still in full bloom in our garden. Unlike other years the weather at this time here is still cool which is ideal for these kind of flowers. It is time for lilies but I still do not see them. Topsy turvy is what is happening in my garden. What's up with you?
8 responses

• Bunbury, Australia
20 Feb 17
Flowers and plants must have some big decisions to make at times when the weather behaves so strangely.

• India
20 Feb 17
Our fruit trees are the worst hit. I already see mangoes acting funny. They flowered once and the tiny mangoes were showing. Now they have flowered again. I do not know how to manage the harvesting part.

• Bunbury, Australia
20 Feb 17

• India
20 Feb 17
@JudyEv
This morning I saw a full grown mango fallen down pecked by birds but there are babies too up there.


• India
20 Feb 17
Considering nature is behaving oddly I thought perhaps you would get them eiarlier than normal

• Daytona Beach, Florida
20 Feb 17
Much too early for anything to be blooming here. However I am keeping an eye out for early blooms and wishing that we don't get anymore snow but it has become a bit unusually mild for northern Europe so the weather is suspicious. Your flowers I really lovely.

• India
20 Feb 17
Anything is possible with the change in weather conditoins.

• Charlotte, North Carolina
20 Feb 17
Things bloom when they want to it seems. The weather has changed so much, we are not sure when things will happen.

• India
20 Feb 17
Farmers are in a quandary and that could mean disaster



• India
20 Feb 17
Thanks. Gardening is my passion

• United States
20 Feb 17
I love when the lilies start blooming? It is not until late summer here when they bloom. Everything is covered in snow but am am hopeful for an early spring soon. The flowers you posted are beautiful are they the ones in your garden right now?

• India
20 Feb 17
February is the month for Lilies here. Nothing is normal these days.


• United States
20 Feb 17
Right now here it is too cold to see any Flowers blooming. Lately we are having colder than usual weather.