Songs That I Hate # 4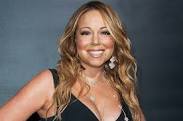 United States
February 20, 2017 7:51am CST
I may take some slack for this next artist being on this list but I honestly don't like her voice or most of her songs. Like yesterday with Bruce Springsteen, I could make a list of more songs I hate by them than l like by them. Again, please don't be offended if you happen to like her and her music, I just happen to not like her music. We all have our own likes and dislikes. Coming in at number 4 of songs I hate is All I Want For Christmas by Mariah Carey. Thankfully it is only played at Christmas but it is played, it seems, every few minutes. I don't like most of her music, her voice to me is like nails on a chalkboard. This song like her voice just gets on my nerves. All I want For Christmas is to not hear this song. picture is from google pictures
7 responses

• Los Angeles, California
20 Feb 17
I generally dislike Christmas songs and Mariah Carey is a million miles off my musical radar.

• Denver, Colorado
20 Feb 17
I don't like her either. The one by her that I really can't stand is the one on which she ripped off the Tom Tom Club. Ugh.

• Canada
20 Feb 17
I am so with you on this one!!

I never got what the big hype was about when it came to Mariah!! Good choice!!

• Philippines
20 Feb 17
I like it the first-time she sung it. While the next that she sang it live she did not practice and that is her fault. But anyway I don't like her and I live her released album specially the first one. I think we all have different type. Of voices from a singer it is just so happen you didn't like her... It's not your fault, I have my own dislike from other singers also. God bless



• Richfield, Utah
20 Feb 17
This song gets so overplayed at Christmas, but when most Christmas songs are public domain, there's so few to choose from, I mean how many different versions of Jingle bell rock are there? As for Mariah Carey, there's only 2 I can stand: Someday, and Heartbreaker