Wow The Sun Brings My Husband Alive!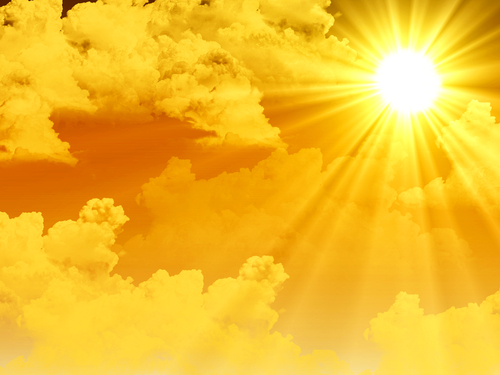 United States
February 20, 2017 2:07pm CST
Normally by the time I get up my husband has been up for at least 6 hours doing his routine and then if he isn't working his part time job he's on the couch sleeping, eating and watching TV. Well not today! He was outside until this afternoon working in the flower beds reshaping them and changing them. It blessed my heart to see him enjoying himself. He loves landscaping and has been chopping at the bit to get out. Well we have beautiful weather 52 degrees with sunshine! What a blessing Lord thank You! The sun is to us what a battery is to an energizer bunny! I pray you are all having a wonderful week! picture by bing.com
8 responses

• United States
12 Mar 17
Soon Spring will be here. I need to cut my grass, so I guess I will be getting my exercise. Time to have some fun. Ice tea and bed later. (smile)

• United States
16 Mar 17
@Montecristodog
where in the United States do you live that you have grass to mow when we have nearly 2 feet of snow? We live in Northeastern Pa.


• United States
16 Mar 17

• United States
17 Mar 17
@Montecristodog
We have family in VA. I personally went there twice years ago. My husband has his two brothers living there with their families.


•
20 Feb 17
I agree with you, very well put!


• United States
20 Feb 17
@tasoartcraft
Thank you very much. Are you enjoying sunshine too?


•
20 Feb 17
@Butchcass4
Welcome!

Yes, I do.

Especially when I don't go out that much it is very nice to go out and enjoy it.

• United States
20 Feb 17
@tasoartcraft
I get out for appointments and thats about it. I don't know why I don't like hanging outside. My mother is the same way. My sister isn't she loves to be outside. My older brother isn't big on the outdoors either. So do you think it can be genetic?


• Garden Grove, California
16 Mar 17
Its beautiful here in Garden Grove Ca75 degrees F sunny mild perfect Im having a great day

• United States
17 Mar 17
@Hatley
You are having perfect weather, good for you and God bless you!


• United States
20 Feb 17
The sunshine does seem to give one increased energy. We have lovely weather here too. Cannot believe I, too, and cleaning up the flower beds.

• United States
20 Feb 17
@Corbin5
Sounds like you're having a wonderful day too! Praise God for beautiful days!


• Bunbury, Australia
21 Feb 17
If there hasn't been a lot of sun and warmth for a while I can imagine how much you are enjoying both.

• Roseburg, Oregon
20 Feb 17
That is great that your husband was able to enjoy his time in the sun.

• United States
20 Feb 17
We need some of that Sunshine up here in the Pacific Northwest! I'm ready for the spring