Busy afternoon...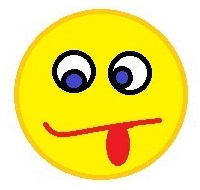 Petaluma, California
February 20, 2017 4:46pm CST
A few hours ago my brother dropped by with my two older nephews. My brother cooked some food for Mom for lunch and future meals--and cleaned things out of our garage freezer that were a bit too old. This he did with the help of my two older nephews.

So, the late morning/early afternoon has been full of cooking, eating, pushing Mom in her wheelchair, talking, washing dishes, putting leftovers away, and trying to maneuver through the kitchen.

Right now, I'm going to go in the kitchen/living room closer to Mom, so that I can get back to doing what I was doing before my brother arrived: making friendship books, getting a letter ready to send and starting on another letter.

I hope that your day/evening/etc. has gone well !
4 responses

• Bunbury, Australia
20 Feb 17
It's good to clean out the fridge and freezer occasionally.

• Charlotte, North Carolina
20 Feb 17
It really does sound very busy. Hope things get better for your mother soon.

• United States
20 Feb 17
It's good that you are taking good care of your mother. How old is she?

• Petaluma, California
20 Feb 17
My Mom is seventy-two. Currently she has lung cancer.