Famous Just by Being the BEST Me I Can Be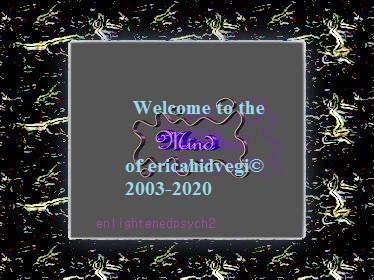 United States
February 21, 2017 5:05pm CST
Okay that title may resonate with arrogance but as a tool (words I use to self-improve) to help keep what can manifest into a depressive state from manifesting, (and this seems to work for me) I evolve with confidence through having been through what I perceived as never being able to heal from. Instead of focusing, rehashing what almost did me in, I continue fortifying the success I have made coping brilliantly with some things that were still deeply rooted in my past that were somehow necessary to keep, to somehow define me. I LOVE being wrong when evaluating my strengths and weaknesses, don't you ?

We learn so much when we properly accept self-criticism and discontinue enabling our self-destructive mindsets, don't we ? Discovering and then further accepting ONLY my role in the scenario that persuaded feelings of depression in the first place, I forged ahead. Now in retrospect, having made it through makes me tougher than I thought and even perhaps a little more arrogant to boost the self confidence I gave someone the power to disintegrate, bit by bit over the years, long ago . . . Since I have recently been talking more with my friends near and on-line who are suffering from various degrees and levels of depressed states of mind, I felt the need to speak up. Once what the mind finally lets go no longer defines us and if it has managed to leak into the physical and be free to roam through the psychological, YOU are creating road blocks not detours. You want fame but not like a celebrity rather just as a regular person who is beating those inevitable odds stacked against every single person born into this the Human Race. You want recovery from your state of depression like I did 23 years ago, then WALK away from something you are letting take you down instead of bring you up; exercise your sense of control discovered from having gotten as far as you have come already; and reaping every single moment that is positive, the healing sources exuding from it, will surround you and continue teaching you. Are you interested ?
6 responses


• United States
23 Feb 17
It was not easy as love was also involved BUT sanity seems a bit more important when the man I was loving, had to love too many others despite us talking and working through stuff. It was a battle for 15 years and honestly I am grateful for my inner wisdom that fueled that strength. Thank you for the encouragement and compliments
@DianneN
have a great rest of your day


• United States
23 Feb 17
@enlightenedpsych2
It must have been just awful for you. You just keep being smart and sharp, and keep on loving yourself! Happy days to come!

• United States
24 Feb 17
@DianneN
well it certainly has taught me to really appreciate being single and when love does find me again, I can be better prepared -- have a great night and thanks for the encouragement


• United States
21 Feb 17
I have not gotten there yet.

• United States
21 Feb 17
Oh sure you have, many times over as the great septuagenarian you are Sir, but see how special you know you are already having more time given to yourself to get even better is an amazing characteristic of the subtle 'arrogance' I was talking about. Thank you young man
@amadeo
for stopping by this cool and quiet evening . . .


• United States
21 Feb 17

• Johannesburg, South Africa
23 Feb 17
Moving on from what a person has defeated or survived is the only way to get stronger. The past is gone. Hopefully what ever I needed to learn was taught. I did learn to focus on each day and try to keep my mind busy.
@enlightenedpsych2
good you walked away from what was bringing you down.

• United States
23 Feb 17
It took courage to walk away cause love was involved BUT sanity over-ruled and I was just done with the drama, thanks for stopping by
@bluesa

• United States
22 Feb 17
I really like that . . . evolving with confidence. I sure know what it's like to focus on all the bad stuff . . . it pulls you in like that Alice in Wonderland rabbit hole - it's never ending and only brings you down. I know now that it's better to be that positive person to uplift your spirits. But it's not always easy to do that . . . I think a little bit of that "arrogance" is needed to give you that push or reminder to keep climbing that hill because we know we can do it.


• United States
22 Feb 17
Thank you
@much2say
and I will tell you at first the rabbit hole seems scary, then you begin acclimating to hey it aint that bad and then really while you know there is more out there you finally leave that rabbit hole, seek the higher ground to walk freely upon and prepare for the next great battle that too will NOT bring you back down (and since you've been there, it is not as unknown anymore) and fear doesn't let you drown, just learn to swim better . . . if you can see using the rough waters metaphor as appropriate here

• United States
26 Feb 17
@enlightenedpsych2
Oh yes, the rough waters metaphor is totally appropriate. Especially since I am really not a good swimmer

. . . but like you said, you just learn to swim better - and isn't that the truth!

• United States
28 Feb 17
@much2say
one of the newer younger singers I think it is kelli Clarkson sang "(What Doesn't make You) Stronger" is a good lyrical journey into transformation as it also delves into swimming deep waters and coming out a little out of breath but not drowned . . .


• Greencastle, Indiana
22 Feb 17
depression can eat you up alive if you keep it within your soul that's why I always keep my mind busy with the GOOD things I enjoy doing like my crafts & my music & all the ME TIME I can get.

• United States
22 Feb 17
There will always be something that wants to put the human being into a depressed state for that is the nature of things but when we can glide through after having sunk a bit and seeing why sinking was beneficial, we get strength and courage and a little arrogance to help us grow away from it, learning from it and evolving-- thanks
@sugartoes
for visiting and reading

• Greencastle, Indiana
22 Feb 17
@enlightenedpsych2
thank you you can't let depression rule your life it's not a happy life to live as I have been there till just recently.

• United States
22 Feb 17
@sugartoes
my 'depression time' was relatively short cause I had a much better way of handling turmoil, stress and those people that thrived on it


• Green Bay, Wisconsin
24 Feb 17
I'm doing my best to boost my self-confidence.

• United States
24 Feb 17
I think I can, I think I can should turn into I KNOW I can, I KNOW I can and it gets easier every single day
@just4him