iPhone update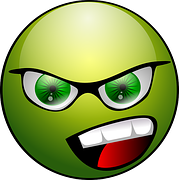 Wausau, Wisconsin
February 22, 2017 12:36pm CST
So I got my rsim 10 in the mail yesterday and it was going fine and dandy until the prompt on my iPhone told me to restart the phone. Well, I did and now it says "no sim" (with sim card and module in it) for no reason. I told the lady and then she said I needed the rsim 11 because of my iOS 10. Now I have to wait for funds on that. My husband says I am better off just getting it unlocked. I don't have the $150-200 for it right now and sales have been slow. So hopefully I can figure things out. I don't want to sell it because it is 128gb and very good condition. I can't win for losing. I just hope for a miracle soon. I don't want to order the rsim 11 but I might to see if that works.

And unlocking services online are expensive. I don't want to jailbreak/hack it either.

5 responses



• United States
23 Feb 17
@carebear29
Yikes the darn phone just keeps costing you more and more money!

• Wausau, Wisconsin
23 Feb 17
@shaggin
yeah and even my husband is getting upset

• Guam
22 Feb 17
The hassle of new technology/gadgets.

• United States
23 Feb 17
Sorry to hear about that..... What are you going to do now?


• United States
23 Feb 17


• Roseburg, Oregon
22 Feb 17
I hope it all gets figured out for you.