After everything Trump has said, I was surprised to see "Blacks for Trump" signs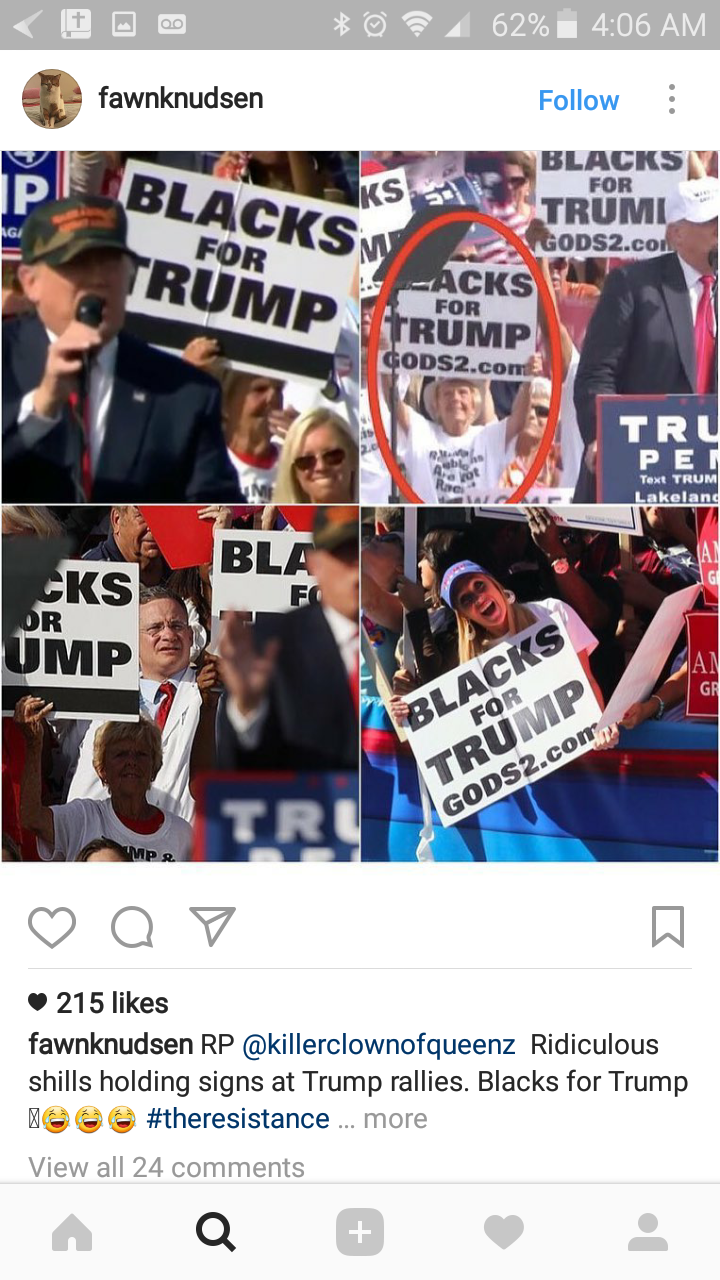 United States
5 responses


• Djibouti, Djibouti
23 Feb 17
It is a proof of the liberalism and the open mind of Trump : these people are thinking that they are black and he accepts them like they are among his supporters. Now, I do not understand why the Trump administration does not do the same for transgender people and do not offer them to choose themselves the bathrooms where they want to go ?

• United States
23 Feb 17
@topffer
@MALUSE
@ilocosboy
I think that the Trump people had the white people holding up "Blacks for Trump" signs to give the illusion that blacks are supporting Trump. The only people that I know and have seen who still support Trump are white.

• United States
24 Feb 17
We are living in a radical america now. One that has to be stopped. We are now very vulnerable to attacks from, not just terrorists, but other countries. We are now seen as weak to the rest of the world. I am sure they are saying that america lost its mind.

• Philippines
23 Feb 17
But the holders are whites. And maybe as the slogan says 'if you can't fight them... join em.

• India
23 Feb 17
I think this is for showing attitude of blacks against Trump.And whites are showing this.