Losin' It!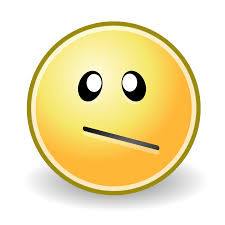 Saco, Maine
February 23, 2017 6:46am CST
For a couple of years now, I've been using a bottle return system that requires the use of special bags, bar-coded tags, and an ID card. The premise is that you save the returnables in the bags to which the tags have been affixed, drop them off at local collection bin, and then manage the account with the card at a kiosk. It works well, and I appreciate the convenience of not having to sort out my returnables, as that's all done on the other end. When I went to withdraw my balance recently, however, I could not find my card anywhere. As I was looking for it, I realized that I also could not find my library card, along with a few others I thought I had all in one place in my purse. I went through several drawers and other purses, to no avail. It was memory failure on a grand scale. This really bothered me, as I am not in the habit of forgetting where important items are. I could not, however, remember what I might have done with those cards...did I drop them at the bank when I took my ID card out the last time I was there? Are they somewhere in my car from when I went through my purse looking for another card? Where were those cards??? Well, they were, as one would assume, in the last place I thought to look: in a small notebook I keep in my purse. For some reason, I decided to tuck them into the flaps of that notebook. Do I remember why I did that? Of course not. Do I remember my reasoning at the time? Nah...that's gone, too. I'm almost 67, so I'm bound to forget stuff from time to time, right? I even went so far as to order a new bottle return card, and it should be coming in the mail in a day or two. I almost went to the library to order a new card there, too, but was relieved when I finally found the cards and didn't have to do that. It's pretty sad when you put something somewhere thinking it'll make something more convenient. It's even sadder when you panic because you can't remember for the life of you where that is! Since then, I've put the cards I use only rarely in that notebook, and now I know they're there. The important ones? They're right back in my purse where they were before and they're staying there! (Public Domain Image)
10 responses

• United States
23 Feb 17
I can relate. You know the saying, "Don't worry when you can't remember where you put your keys. Worry when after finding them, you can't remember what to do with them."

• Saco, Maine
23 Feb 17
Fortunately, I'm not at that point yet, and hope not to be for awhile yet!

• New Delhi, India
2 Mar 17
Wow..such beautiful and practical lines


• Saco, Maine
23 Feb 17
Grrrr...that really bothered me...I can be pretty hard on myself when I do something stupid...you can imagine my relief when I found those cards...thanks!

• Boise, Idaho
24 Feb 17
I know what you mean. I am getting bad at forgetting things. Glad you found them.

• Saco, Maine
24 Feb 17
Me, too...it's amazing how something so minor can throw you off track.

• Boise, Idaho
24 Feb 17
@Raelove
.....I know. It's weird sometimes.

• Philippines
23 Feb 17
I am half your age but I do get moments of memory gaps. I forget who I was going to call, what I was gonna get, and the like.

• Philippines
23 Feb 17
@Raelove
true and... oh I forgot what I was going to say


• Bunbury, Australia
23 Feb 17
I can so relate to all this. It is such a worry particularly the bit about not remembering why you changed the regular pattern.

• Saco, Maine
23 Feb 17
I know. What the heck was I thinking?! I'm leaving things right where they are from now on. I know now how it happened. My granddaughter was here that day, so I was half paying attention to her and half to what I was doing. So it didn't stick in my mind. There's something to be said for doing things alone and without distractions.

• Bunbury, Australia
23 Feb 17
@Raelove
It doesn't take much now to throw me off track.

• Charlotte, North Carolina
2 Mar 17
We don't have a returnable system here, but if we did, the card would probably be on this huge key chain we have with 12 other cards that are weighing it down.

• Saco, Maine
3 Mar 17
I used to have a keychain like that, till a mechanic told me that it was not a good idea, as it could damage the steering column in my car from all the weight. I've put the new card back to where the old one used to be, so I won't be "losin' it" again anytime soon, hopefully.

• United States
23 Feb 17
When I went on the mission trip, I took everything out of my purse that I wouldn't need on the trip...and didn't want to lose on the trip. Lot of good that did...that trip was in June and I still have NO idea where the bag is that I put the stuff in! Things in it are my casino cards, my guild nametag and other various sewing stuff and things like that. No idea.....I've looked everywhere I thought I might have put it. I suppose it will show up some day.

• Saco, Maine
23 Feb 17
Or not...when I moved here, I lost something that meant a lot to me, and never found it. Such is life, I guess...

• Anniston, Alabama
23 Feb 17
I have did this before, the post office mailed me all mine back before I even knew they were missing, I had left them on the counter.

• United States
23 Feb 17
Sounds like something I might do or have done.

• Saco, Maine
23 Feb 17
Well, it helps to know I'm not alone at least... lol...

•
14 Feb
I have put things away and thought I put them in a spot I would know to check. When it came to check I forgot where I put it but did finally find it. I am gld you found them. Even when I was younger I would lose things and finally find them but had to look all over and then go back again and look